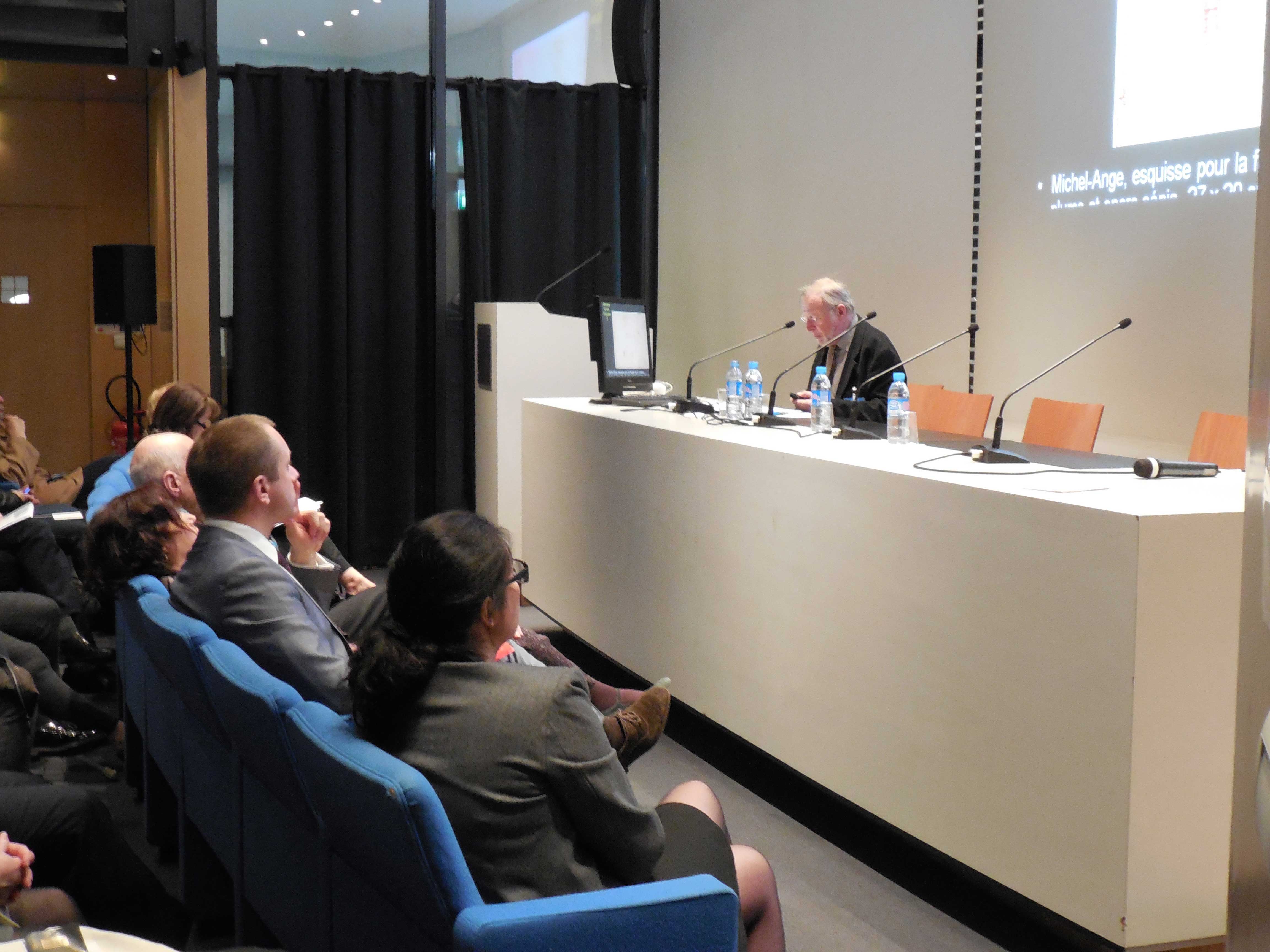 The exhibition held at the Grand Palais, De David à Delacroix. La peinture française de 1774 à 1830 (Paris, galeries nationales du Grand Palais, 1974-1975, called French Painting 1774 – 1830: the Age of Revolution, for its US venues at the Detroit Institute of Arts and the Metropolitan Museum of Art), and the exhibition of drawings that complemented it in Paris, led to the rediscovery of many artists and works forming an aspect of the history art, from David's Oath of the Horatii to Delacroix's Liberty Leading the People.
Since 1974, many artists working in drawing have been the subject of innovative studies to which these XI and XII symposia of the Salon du Dessin are making a contribution. Under the title David to Delacroix. From painting to drawing and organized by Pierre Rosenberg and Louis-Antoine Prat, the papers from this second session provide a re-reading of the graphic work of several of the main French and foreign artists, from the reign of Louis XVI to the July Revolution over forty years after this landmark exhibition.
Sous la direction scientifique de Messieurs Pierre Rosenberg et Louis-Antoine Prat
MERCREDI 22 MARS À 14H30
Nicole Willk-Brocard (Docteur ès lettres, Paris)
Noël Hallé, F-G Ménageot, J.-A. Renard et J.-B. Restout
Pierre Rosenberg (Président directeur honoraire du musée du Louvre, Paris)
Dessins de David(II)
Yuriko Jackall (Conservateur, National Gallery of Art, Department of French Paintings, Landover, Maryland)
Greuze éclipsé? Considérations autour de ses dernières années
Marie Yvonneau-Fournier (Doctorante, Université Paris-Sorbonne, Paris)
Jacques-Philippe Caresme (1734-1796), dessinateur licencieux ?
Dr.Andreas Stolzenburg (Chief Curator Prints & Drawings, Hamburger Kunsthalle, Hambourg)
François-Marius Granet, Franz Ludwig Catel und die Mönchs-Romantik in Rom um 1815
Jan Gorm Madsen (Historien de l'art, chercheur indépendant, Copenhagen)
Drawings by the Danish Artist C.W. Eckersberg from his Parisian sojourn 1810-1813
Florence Viguier-Dutheil (Conservateur en chef du Patrimoine, Directrice du musée Ingres, Montauban)
Dessins d'Ingres, un laboratoire de recherches
FOLLOW THE SALON DU DESSIN