Raphael. The teacher and his pupils
Domaine de Chantilly - Musée Condé
From March 7 to July 5, 2020
The Tribute Exhibition
For the 500th anniversary of the death of Raffaello Sanzio, known as Raphael (1483-1520), the Domaine de Chantilly will pay tribute to this immense master of the Renaissance. 
The exhibition will celebrate the artist through his extraordinary graphic work. The Musée Condé of the Domaine de Chantilly, considered to be the second collection of old master paintings in France after the Louvre and famous for the remarkable quality of its holdings of drawings, is one of the most important institutions for understanding Raphael. 
It can lay claim to three autograph paintings (the Three Graces, the Orléans Madonna, and the Madonna di Loreto) as well as many drawings by this great Italian master and his circle. 

The Domaine de Chantilly will be one of the very few French institutions to organize an exhibition to honour Raphael on the anniversary of his death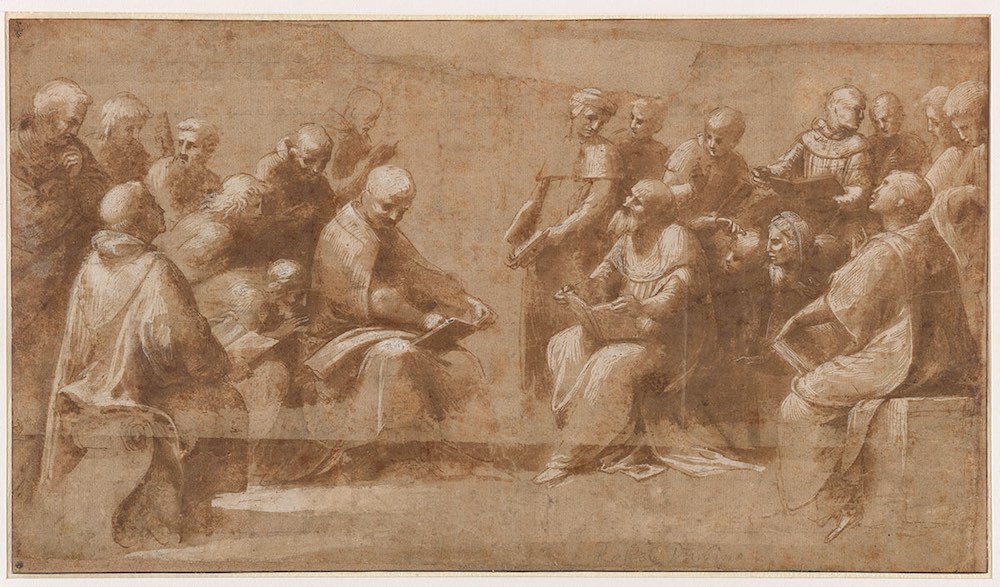 Umbria, Florence, Rome….
This commemoration will provide an opportunity to admire remarkable studies by Raphael's own hand. Thanks to the many drawings assembled by the Duke of Aumale, combined with prestigious 
loans from the Palais des Beaux-Arts of Lille, this artist's entire career will be represented. Starting from his early sketches influenced by Perugino and Pinturicchio, 
The exhibition will focus on the religious compositions of his Florentine period and on masterpieces related to the major Roman decorative projects. It will culminate with the splendid creations of his pupils. 
Interesting comparisons will be highlighted: the preparatory drawings from Lille for the Madonna di Loreto will echo the painting from the Chantilly Paintings Gallery.
Raphael's Heritage
After Raphael's death, his teaching found a new strength in the creations of his pupils and assistants. They each developed a new and different version of Raphael's models. The rounded and elegant forms of his friend and first disciple Giulio Romano will for example be highlighted in his studies for the decorations of the Palazzo Te in Mantua. Drawings by Perino del Vaga, who specialized in grotesques, and by Polidoro da Caravaggio shall illustrate these artists' interest in decorative elements.
Curators:
Mathieu DELDIQUE, Conservateur du patrimoine at the Musée Condé, assisted by Novella FRANCO
Domaine de Chantilly
Musée Condé
Opening hours:
Until March 27, from 10.30 am to 5 pm
Closed on Tuesday
From March 28 to November 1st, from 10 am to 6pm