STAND OF DANIEL & FLORENCE GUERLAIN CONTEMPORARY ART FOUNDATION
After the Prize's 10th year anniversary exhibition in the Centre Pompidou in 2017 highlighting the 30 artists distinguished by the award since its creation, Daniel et Florence Guerlain are initiating a new decade for a prize which has greatly contributed to the recognition of contemporary drawing as a full-fledged artwork in its own right.
An integral part of the artistic scene since 2006, every year the Daniel and Florence Guerlain Foundation's Contemporary Drawing Prize honours a winner from among the three artists selected by a committee of six experts.
The Prize concerns artists for whom drawing on paper or cardboard is a significant part of their work. The nominated artists can be of French or foreign nationality on condition that they reside in France or have a privileged cultural link through institutional exhibitions. All graphic mediums are accepted except for computer or mechanical processes.
The winner is chosen by a jury of collectors which is renewed each year.
2018 Prize: On March 22nd 2018, the Swedish Mamma ANDERSSON won the 11th Daniel and Florence Guerlain Drawing Prize, in front of Leiko IKEMURA and Juul KRAJER
NOMINATED ARTISTS - 2019 EDITION
The nominated artists for the 12th edition of The Daniel and Florence Guerlain Drawing Prize, on December 13th 2018 are:
Friedrich KUNATH
Born in 1974 | German
Represented in Paris by VHN Gallery
Claire MORGAN
Born in 1980 | Irish
Represented by Karsten Greve gallery
Jérôme ZONDER
Born in 1974 | French
Represented by Nathalie Obadia gallery
The announcement of the winner and the awarding ceremony will take place at the Salon du Dessin on Thursday March 28th 2019.
NOMINATED ARTISTS - 2018 EDITION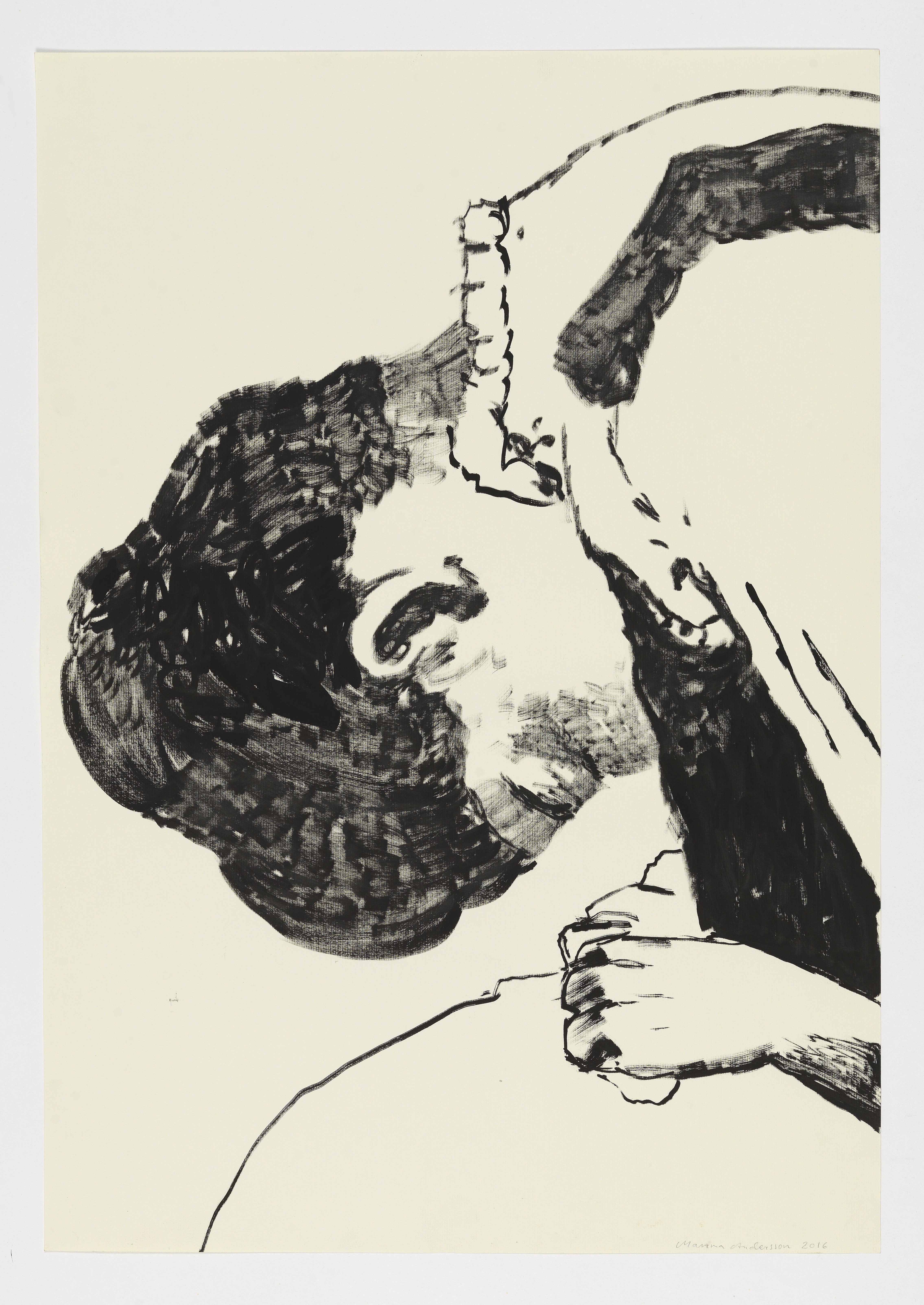 Mamma Andersson, Swan Song II, 2016,
ink on paper
70 x 49.5 cm
Courtesy Galleri Magnus Karlsson - copyright: Per-Erik Adamsson
MAMMA ANDERSSON
Mamma Andersson was born in 1962 in Luleå, Sweden. She studied at the Royal Institute of Art, Stockholm, where she lives. Her first exhibition was held in 1985 at the Norrbottens Museum, Luleå, and in 2017 she has had shows in galleries such as Magnus Karlsson (Stockholm), Victoria Miro (London) and Stephen Friedman (London). She is also represented by David Zwirner (New York) and features in several museum collections: the Centre Pompidou (Paris), the Broad Foundation (Santa Monica), the Dallas Museum of Art (Dallas), the Museum of Modern Art (Stockholm), the Museum of Contemporary Art and UCLA Hammer Museum (Los Angeles) and the MoMA (New York).
Mamma Andersson delves into and plays with the theatre and film worlds, which she deconstructs and recomposes over and over again, inspired by a host of images from art history or the press, then reworked in the manner of storyboards.
LEIKO IKEMURA
Leiko Ikemura was born in 1951 in Tsu, Japan. After studying sculpture in Ōsaka, she trained in Europe, notably in Seville in 1972. She lived in Switzerland, then moved to Germany and now divides her time between Cologne and Berlin. In 1983, she had her first solo show at the Bonner Kunstverein (Bonn) and has since exhibited in several museums, including, in 2017, the Kunstmuseum, Ahrenshoop (Germany) and the Nevada Museum of Art. Her works feature in the collections of the Centre Pompidou, Paris; the Kunstmuseums in Basel, Zurich and Bern; the Museum of Modern Art, Tokyo, and the Florence and Daniel Guerlain Collection. She is represented by the Karsten Greve (Paris) and Michael Fuchs (Berlin) galleries.
Her forms appear soft and hazy, rather like metamorphosing people, animals and landscapes. But the work Leiko Ikemura produces is far more deeply committed, delicately revealing her attitude towards feminism and global ecological and political concerns.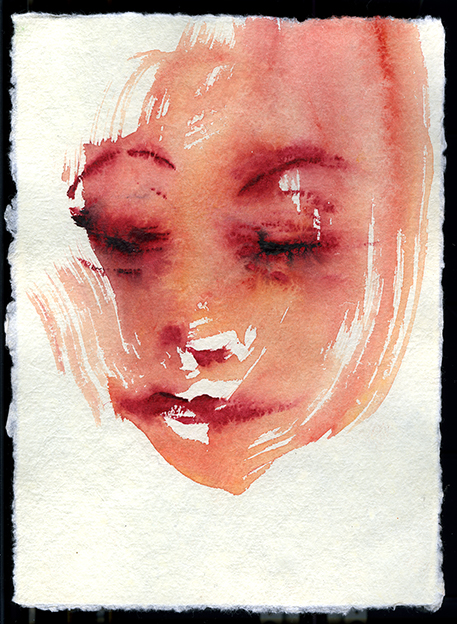 Leiko Ikemura, Faces II, 2008,
watercolour on paper,
21 x 15 cm
(courtesy of the artist).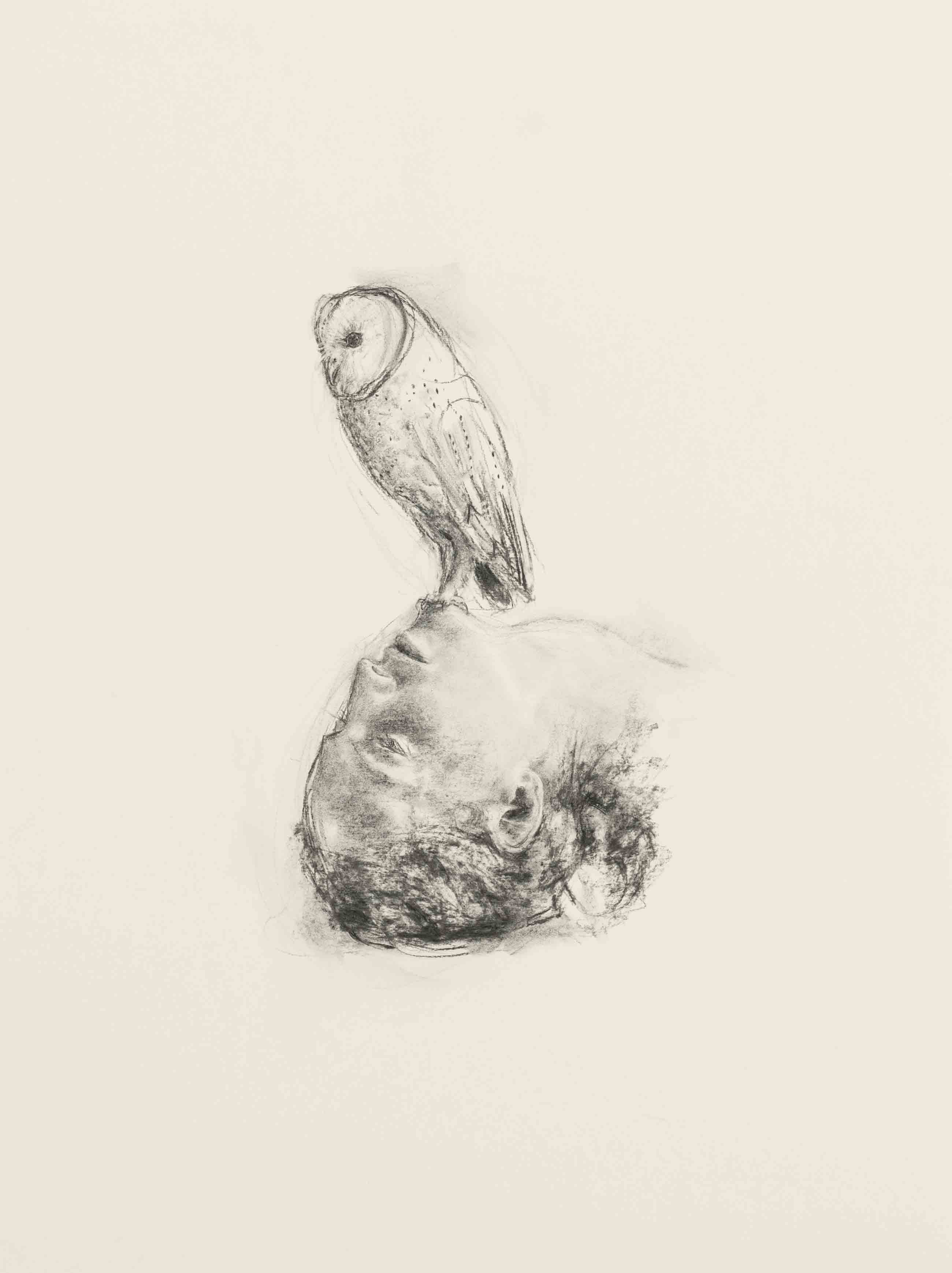 Juul Kraaier, Untitled 2012
charcoal on paper
95.9 x 72.2 cm
Courtesy of the artiste - Collection Daniel & Florence Guerlain
JUUL KRAIJER
Juul Krajer was born in 1970 in Assen, the Netherlands. She studied at the Academy of Fine Arts, Rotterdam, where she lives and works. In 1995, she had her first solo show at Gele Rijder, Arnhem. In 2017, her work has been seen at the Huis Marseille, Museum for Photography, Amsterdam; at the Galerie Papillon, Paris, and at the Drawing Now Ar tFair, Paris, on the stand of Monica De Cardenas, one of her galleries. Her works feature in the Centre Pompidou, the Louis Vuitton Foundation and the Florence and Daniel Guerlain Collection (Paris), the MoMA (New York), and the Museum Moderner Kunst (Vienna). She is also represented by the Akinci (Amsterdam) and Vadehra Art Gallery (New Dehli) galleries.
Subjects simply impose themselves for some artists, without leaving them with a feeling of having made a choice. In Juul Kraijer's case, the themes of human faces and bodies thus emerged as soon as she began drawing and have never been abandoned.