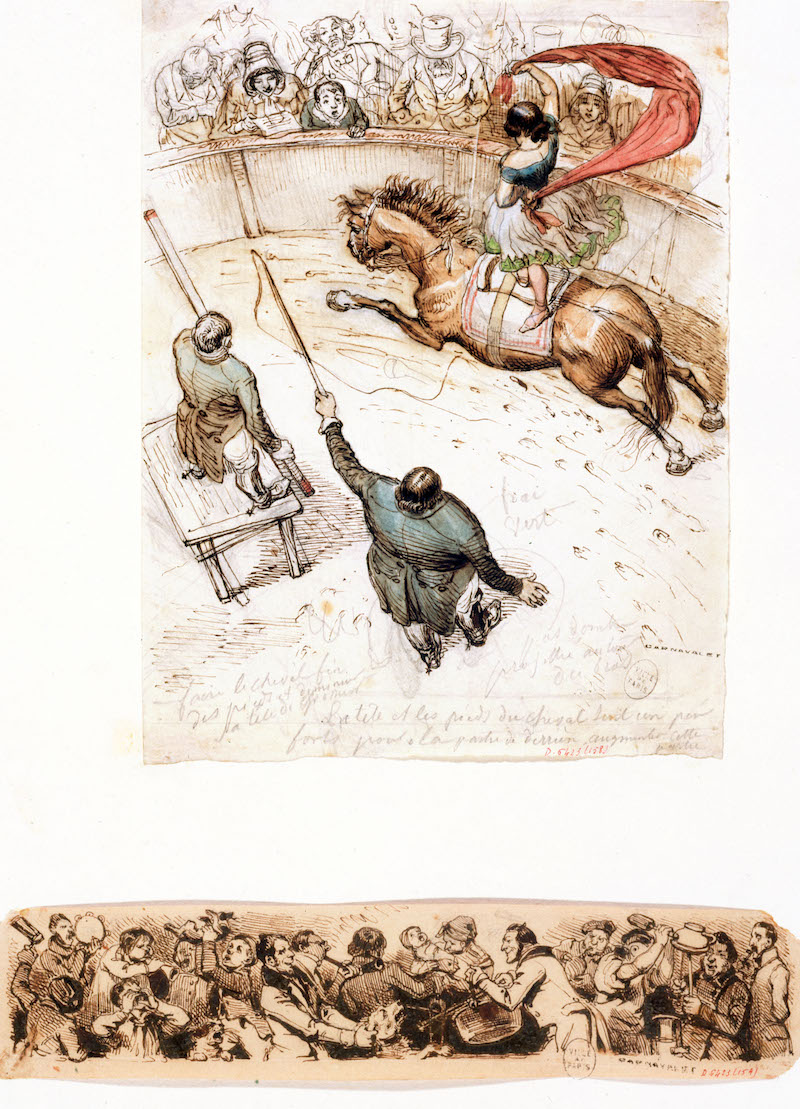 Jean-Ignace-Isidore GRANDVILLE
Circus, c. 1842
Pencil and watercolor
© Musée Carnavalet / Roger-Viollet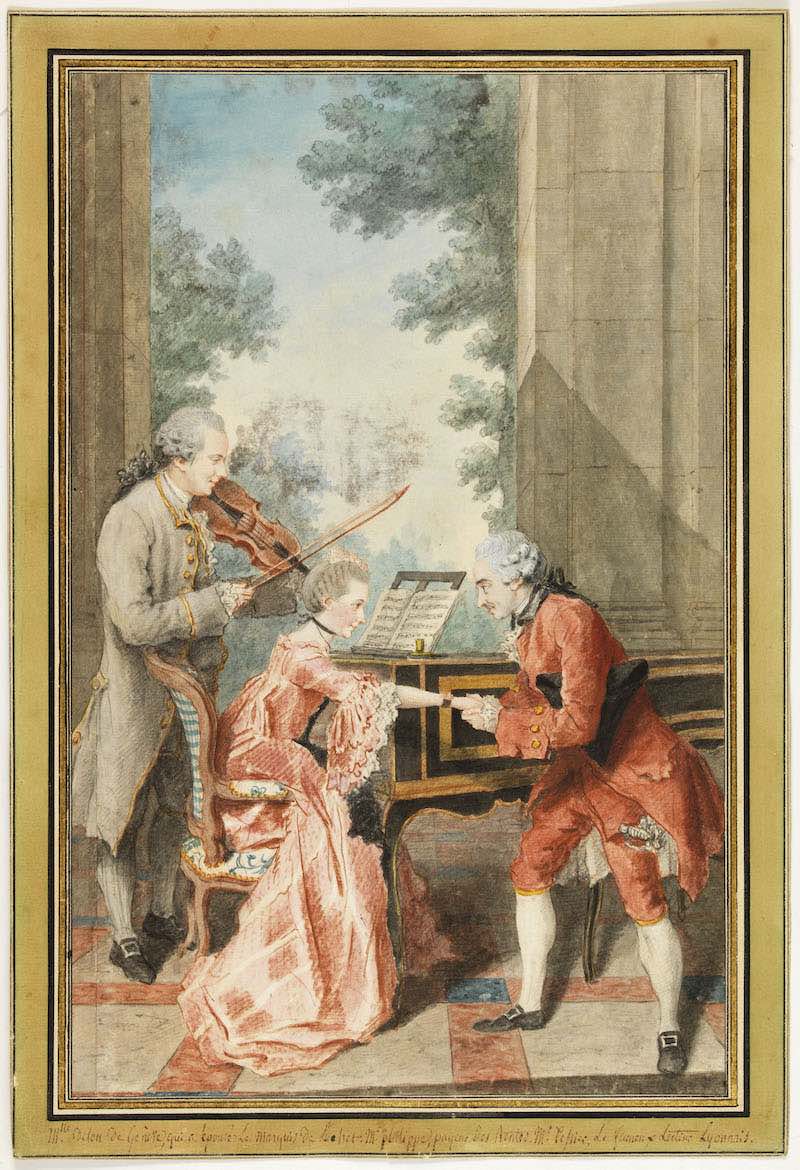 Louis Carrogis dit CARMONTELLE,
M. Philippe payeur des rentes, Mlle Delon de Genève et M. Tellier
Watercolour and gouache on paper
© Musée Carnavalet / Roger-Viollet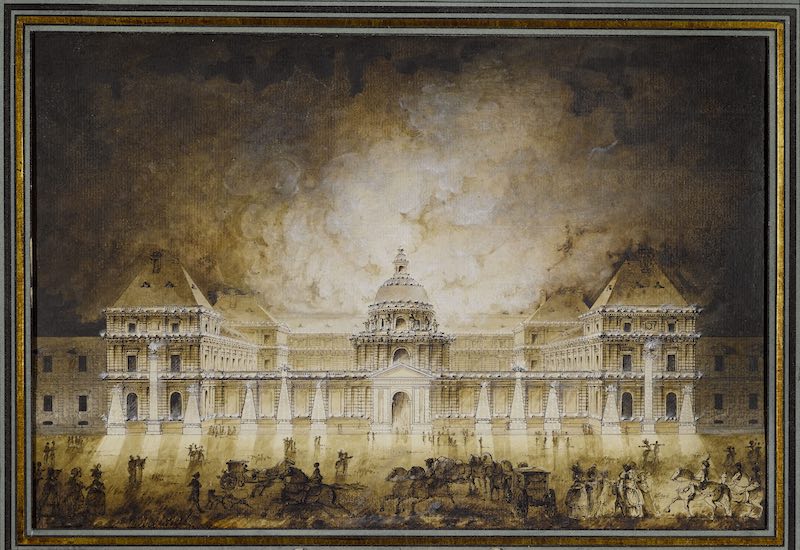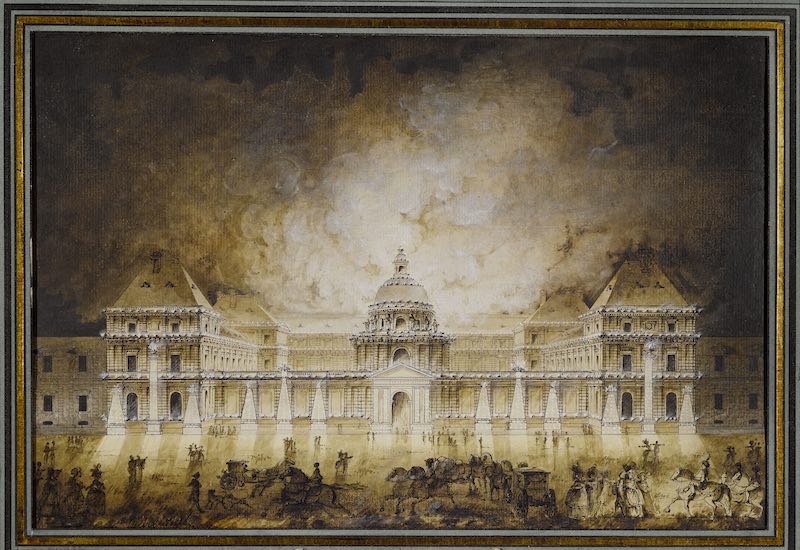 Jean-Baptiste MARÉCHAL
Palais du Luxembourg illuminé pour la fête du roi en 1780,
1780
Pen, ink, ink wash
© Musée Carnavalet / Roger-Viollet
"Festivities in Paris"
from the Collection
of the Musée Carnavalet - Histoire de Paris
While waiting for its reopening in late 2019 or early 2020, the Musée Carnavalet-Histoire de Paris will present a selection of its finest drawings at the Palais Brongniart as a guest of the 28th edition of the Salon du Dessin.
The Musée Carnavalet's collection of 25,000 drawings illustrates the history of Paris, covering its topography, architecture, history, major events and everyday life.
The exhibition's theme, "Festivities in Paris from the 17th to 20th century", echoes that of the fair's international symposia, and offers a glimpse of the collection's great riches. In addition to depictions of royal ceremonies, religious processions and revolutionary celebrations, we will see parades, fairs and other popular festivities, as well as theater and circus performances, illustrated by both well-known and anonymous artists. All graphic techniques (pencil, red chalk, ink, pastel, gouache, watercolor, etc.) and periods are represented.
It is often said that in the past, everything and anything served as an excuse for a spectacle in Paris, from official festivals to impromptu events like fires, executions and riots. What do Henri Gissey's sumptuous costumes for Louis XIV's ballets have in common with Yves Brayer's 1927 drawing of naked students dancing at the École des Beaux-Arts? Is there a link between royal, revolutionary and republican festivals? Or between an intimate recital illustrated by Carmontelle and a one-man band by Opiz?
The selection is highly diverse, one of the founding characteristics of the Musée Carnavalet, whose mission is to preserve the history of Paris, major and minor, official and popular, ancient and contemporary.