SWITZERLAND
Directors: François Ditesheim, Patrick Maffei
The Ditesheim Gallery, located in Neuchâtel's historical center, was created in 1972. Its founder, François Ditesheim, has exhibited Swiss and international contemporary artists for over 40 years.
The gallery regularly takes part in the FIAC, Artparis, the Salon de l'Estampe, the Salon du Dessin Contemporain and the Pavillon des Arts et du Design. In addition, it took part regularly in ArtBasel from 1976 to 2007.
From 1989 to 2006, the gallery was associated with the Gallery Jan Krugier, Ditesheim & Co, Geneva. Since its establishment, the Ditesheim Gallery has been devoted mainly to the fields of prints and drawings, with a special emphasis on works from the 20th century. Artists such as Piranèse and Goya, represented in either single-artist or multiple-artist exhibitions, appear alongside modern and contemporary pieces such as the drawn works and engravings of Erik Desmazières.
In 2013, Eric Maffei became an associate of the gallery where he had worked since 2005. The corporate name of the gallery is now Ditesheim & Maffei Fine Arts.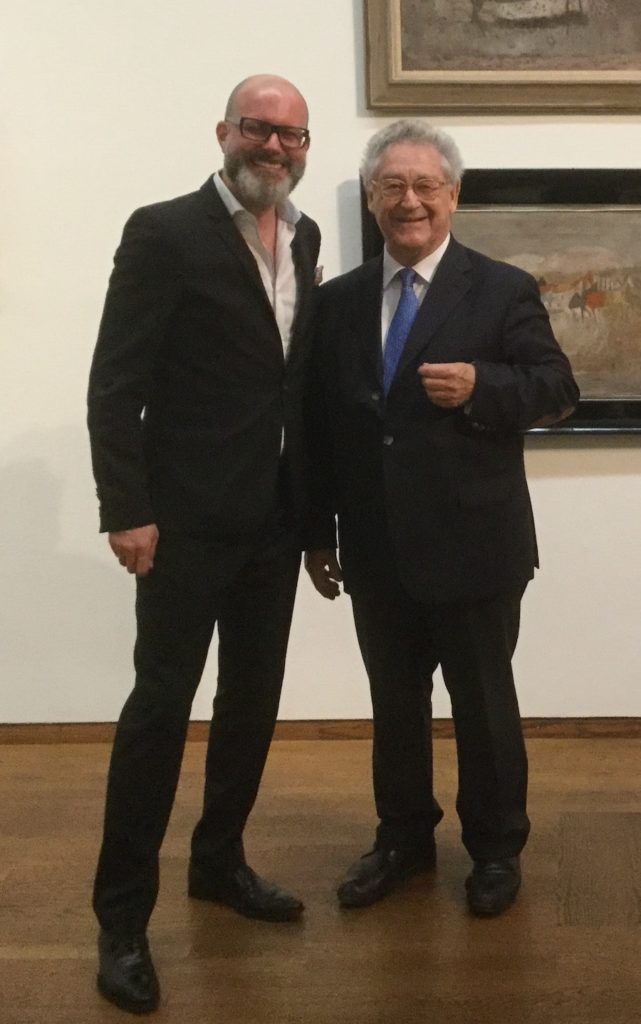 Louis Soutter
(1871 - 1942)
Head of crowned Christ
1939
43.8 x 57.3 cm
Oil on paper worn with a brush and finger.
Monogrammed "S" on the back.
Titled and dated by the artist, on the back:
"Head of the Crowned Christ", "1939"
Inscription by the artist's hand, on the back:
"The bloody seal of Darbysm (sic!)"