GERMANY
UNITED-KINGDOM
Directors: Martin Grässle, Florian Härb, Liberté Nuti
Florian Härb and Liberté Nuti are dealers and agents in master drawings, paintings and, occasionally, sculptures and prints. Specialising in works on paper from the sixteenth to the twenty-first centuries, they each have well over twenty years' experience in the art trade and the valuation of works of art for the purposes of sale and insurance, as well as in collection management. A noted scholar in Florentine Renaissance art, Florian's particular expertise lies in the field of Italian drawings of the sixteenth through eighteenth centuries, but he also handles French and German drawings of the nineteenth century.
After working as a specialist in the Old Master Drawings department at Christie's in New York and London, Florian joined P. & D. Colnaghi in the early 2000s to run the Drawings department with Katrin Bellinger. In 2006 he set up his own business, dealing from premises in St. James's, London.
He has recently joined forces with Liberté Nuti, who has spent over two decades in the Christie's Impressionist and Modern department, where she was International Director and Head of Private Sales, London, and two years at the contemporary art gallery Hauser & Wirth in London, where she was Senior Director for Impressionist and Modern Art.
Based in Munich, Martin Grässle Kunsthandel specialises in Old Master and 19th century drawings. Following Katrin Bellinger's retirement from the art trade in 2015, and after running Katrin Bellinger Kunsthandel in Munich for twenty-seven years, Martin Grässle opened his own premises in central Munich that year.
Together with Florian Härb, Martin has been one of the longest-standing participants in the Salon du Dessin, Paris, and the London Art Week.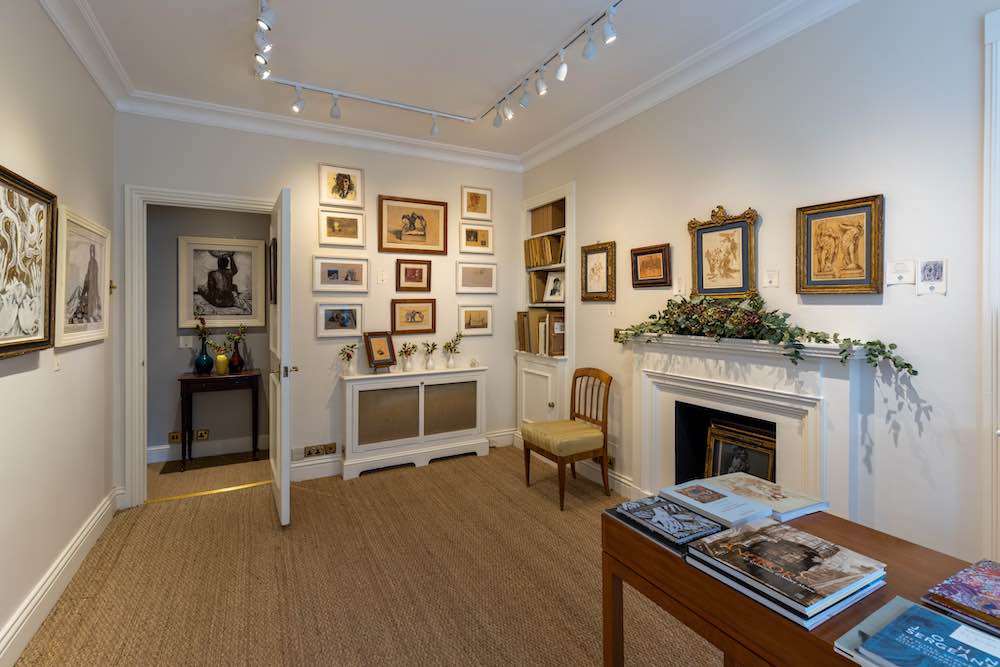 Giovanni Battista TIEPOLO
(1696-1770)
The Holy Family adoring the Christ child
Pen and brown ink, wash, on black stone
225 x 193 mm
Provenance
Given by the artist to be kept (before his departure and that of his sons to Spain in 1762) in the library of the Somasco convent in Santa Maria della Salute, Venice (suppressed in 1810)