UNITED-STATES
Directeurs : Christian Lapeyre, Lester Carissimi
Pandora Old Masters Inc., is an American company specialized in Italian art from the Sixteenth to the Nineteenth century.
In particular our company has developed a thorough knowledge and connoisseurship in Italian old master drawings.
For many years, Pandora, has been advising and assisting both public institutions and private collectors in their purchases and still does nowadays.
The company participates regularly in major art fair events and organizes exhibitions in its galleries in New York and Milan.
We also support museum publications, contributing in the development of old master drawings connoisseurship.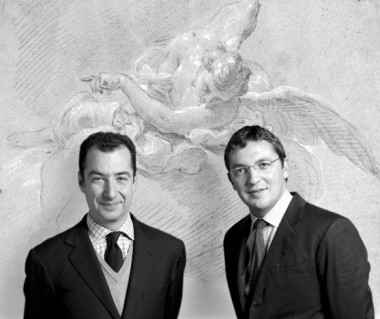 Paul DELVAUX
(Antheit, Belgique 1897 - 1994 Furnes, Belgique)
Head of a Woman
Before 1960
Indian ink and watecolour on paper
Signed at the back
357 x 262 mm.