FRANCE
Directors: Jean-Luc Baroni, Marty de Cambiaire
16, place Vendôme
75001 Paris
Phone: +33 (0)1 49 26 07 03
E-mails: info@jlbmdc.com
Jean-Luc Baroni has been active in the field of paintings and drawings for nearly fifty years, with decades of gallery exhibitions, participation in international fairs and an extensive range of published catalogues. Having worked with very many of the major international museums and collections he brings his extensive experience and well-known connoisseurship to this association.
Having created their own gallery ten years ago, Laurie and Emmanuel Marty de Cambiaire have already gained a well-established place in the art market both in France and internationally. They present regular exhibitions and also specialise in publishing scholarly catalogues in which the works presented have been carefully studied and documented.
Convinced of the benefit that the alliance of two generations can bring, Jean-Luc Baroni and Marty de Cambiaire decided to seize the opportunity of the Salon du Dessin to work together, presenting a distinctive selection of fine works on paper from the fifteenth to the twentieth century.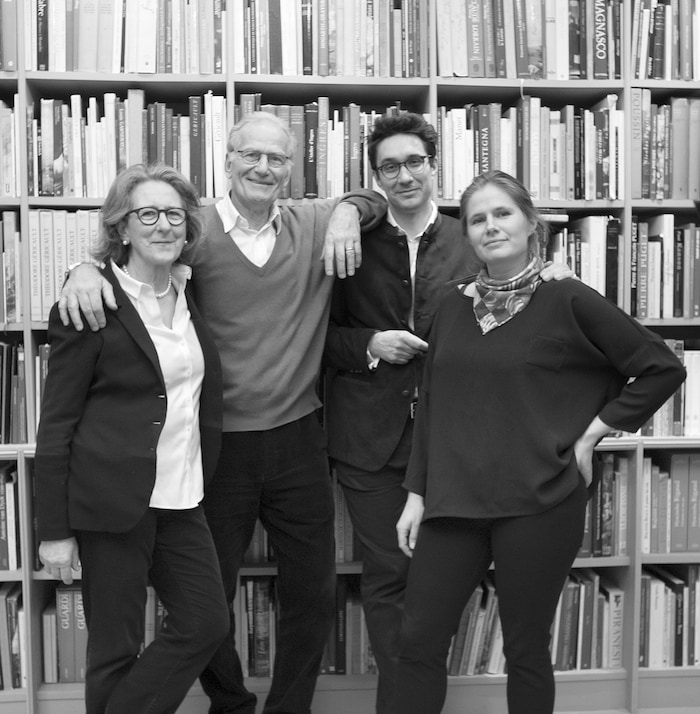 Edgar Degas
( 1834 - 1917)
Femme se coiffant, la lettre
Charcoal on paper, mounted on cardboard
Signed degas lower left
563 x 622 mm (22 3/16 x 24   in.)
Provenance
Luigi Chialiva, himself having received it from the artist.