The Salon du dessin is happy to introduce you
the latest news from museums and partners institutions
throughtout the year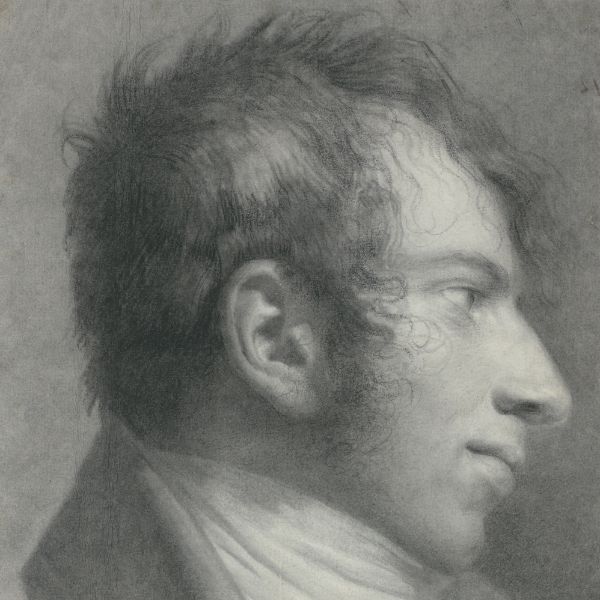 Nineteenth-century French drawings
The Fondation Custodia presents an anthology of 19th century French drawings from its collections. This exhibition will feature works by major artists of French art (Ingres, Delacroix, Corot, Rosa Bonheur) and will also showcase talents that were famous in their time, but are somewhat forgotten today (Achille Benouville, Eugène Buttura, Lionel Le Couteux) or completely unknown (Caroline Defontenay, Charles Eustache).
Antoine Berjon (1754 – 1843), Portrait d'homme de profil
Pierre noire et rehauts de craie blanche sur papier préparé bleu-gris. – 354 × 285 mm
Fondation Custodia, Collection Frits Lugt, Paris, inv. 2013-T.2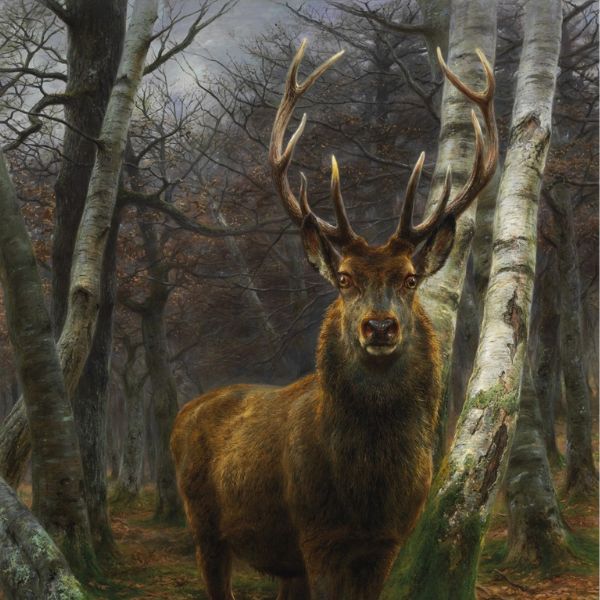 On the occasion of the bicentenary of Rosa Bonheur's birth in Bordeaux, the Musée des Beaux-Arts of her native city and the Musée d'Orsay, Paris, are organizing a major retrospective of her work. The Château Musée Rosa Bonheur in Thomery (Seine-et-Marne), where the artist lived for almost half a century, and the Musée départemental des peintres de Barbizon are the exceptional partners of the exhibition.
Through a selection of approximately 200 works (paintings, graphic arts, sculptures, photographs), the exhibition plays on differences in scale, the artist having painted both very small formats and monumental works, most often panoramic and dynamic, as well as true full-height portraits of animals.
Rosa Bonheur (1822-1899) - Le Roi de la forêt, 1878
Private collection © Bridgeman Images / Christie's Images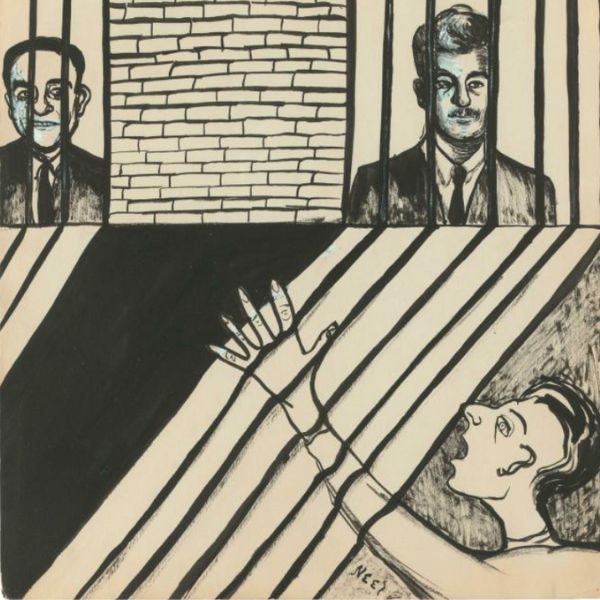 Alice Neel. Un regard engagé
Alice Neel (1900-1984) was a major figure of North American art who, throughout her life, forever painted the marginalized. Little known during her lifetime, this extraordinary painter is today celebrated for the great acuity with which she portrayed the different strata of American society.
75 paintings and drawings are on display.
Alice Neel (1900 - 1984) - Men Behind Bars, 1936
Ink on paper 33.70 x 27.90 cm
© The Estate of Alice Neel and David Zwirner. Photo : Maris Hutchinson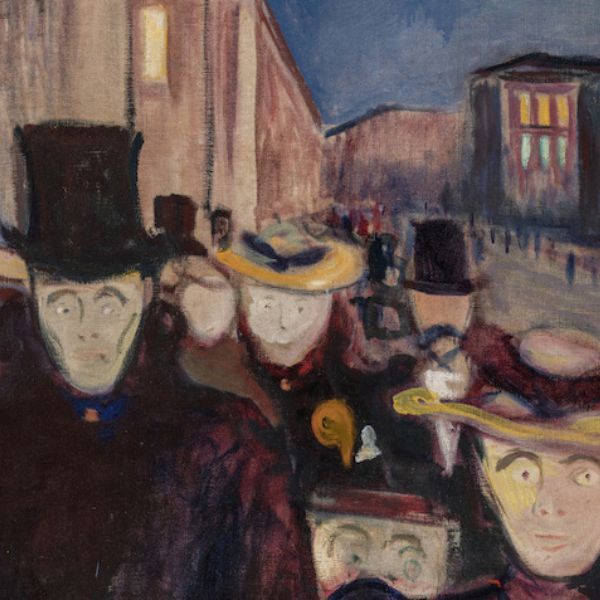 Edvard Munch. A Poem of Life, Love and Death
In collaboration with the Munch Museum in Oslo, the Musée d'Orsay is devoting an exhibition to the famous Norwegian painter Edvard Munch (1863-1944), whose work, in all its breadth - sixty years of creation - and complexity, remains partly unknown.
The exhibition presents about a hundred works, paintings, as well as drawings, prints or engraved blocks, reflecting the diversity of his practice. This large-scale presentation, with a retrospective dimension, encompasses the entire career of the artist. It invites the visitor to revisit the Norwegian painter's work in its entirety by following the thread of an ever-inventive pictorial thinking: a work that is both fundamentally coherent, even obsessive, and at the same time constantly renewed.
Edvard Munch - Soirée sur l'avenue Karl Johan, 1892
Dag Fosse / Dag Fosse / KODE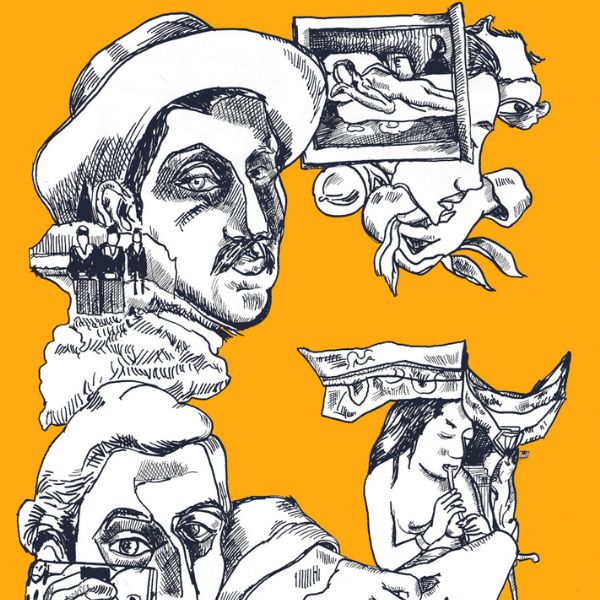 The 1001 designs of the ABCD'Orsay
26 Drawings by Mathias Augustyniak · an exhibition by M/M (Paris)
In 2021, Mathias Augustyniak walked the length and breadth of the Musée d'Orsay, returning as a friend, familiar with the venue. A year earlier, Mathias Augustyniak and Michaël Amzalag, founders of the graphic design studio M/M (Paris) in 1992, had exhibited in the museum's Art Nouveau rooms. Working in fields as diverse as typography, the visual arts, music, fashion, publishing and theatre, M/M (Paris) are now major contemporary artists. They strive continuously to build bridges with forms from the past in order to create forms for our own times.
During this journey, Mathias Augustyniak designed an alphabet intertwining the initial letter of each artist's name with motifs drawn from their works. The ABCD'Orsay presents a unique portrait of the collection. It features artists both famous and less well known, iconic works and more secret images, paintings, photographs, and objects.
Mathias Augustyniak - ABCD'orsay : G pour Paul Gauguin, 2021
© M/M (Paris) / Mathias Augustyniak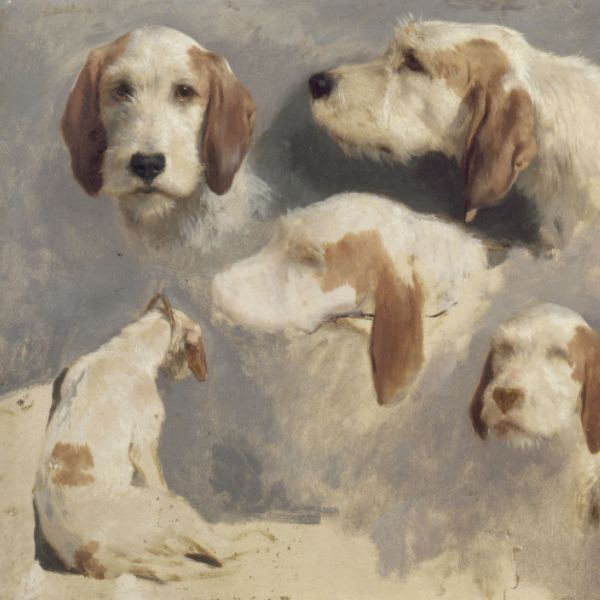 Capture the Soul. Rosa Bonheur and Animal Art
On the occasion of the bicentenary of the birth of Rosa Bonheur (1822-1899), the Château de Fontainebleau highlights the particular connection between the artist and "the house of the centuries" through more than fifty works, paintings, drawings, lithographs, sculptures, some of which are exhibited for the first time. This exhibition invites us to rediscover Rosa Bonheur's talent and to reveal the Château de Fontainebleau as her memorial site desired by her friend Anna Klumpke.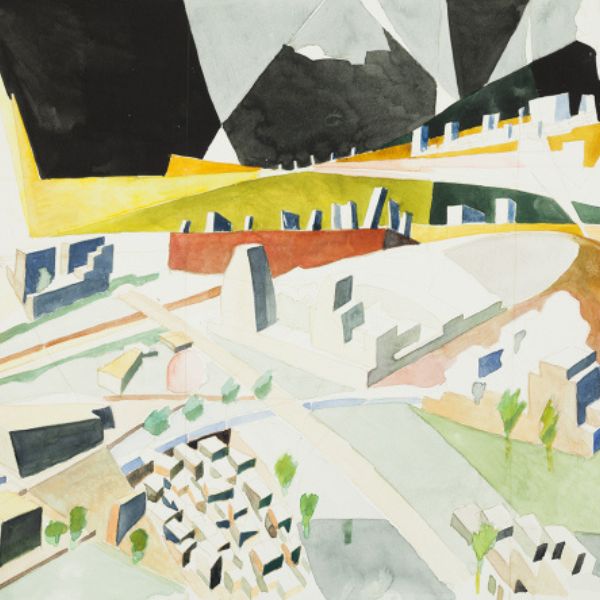 From December 8, 2022 to January 25, 2023, the Académie des beaux-arts will host the works of Christian de Portzamparc, winner of the Académie's Grand Prix d'Architecture (Charles Abella Prize).
Through a selection of 31 emblematic projects from his career as well as some of his original drawings and sketches, this exhibition offers a glimpse into the abundant creative universe of Christian de Portzamparc.
Paysage architectural, aquarelle sur papier, 1997,
75 x 54.5 cm © Christian de Portzamparc, ADAGP, Paris, 2022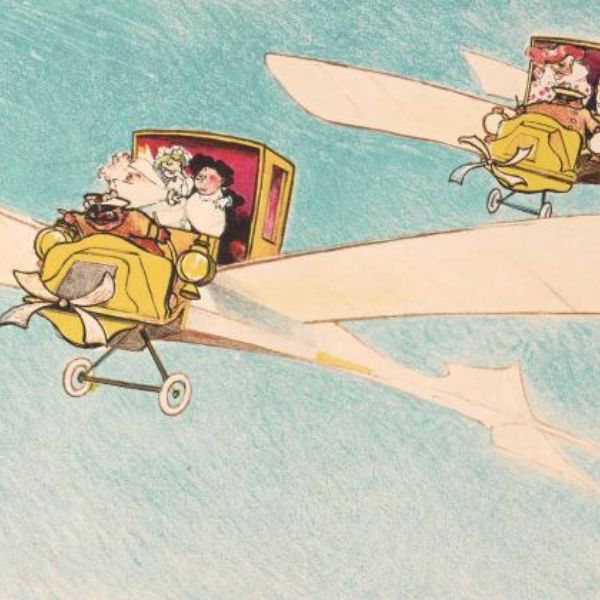 André Devambez. Vertigo of the imagination
Organised in collaboration with the Musée des Beaux-Arts in Rennes, the Petit Palais presents a new retrospective devoted to André Devambez, an artist of the Belle Époque with an engaging personality and unbridled humour. A true jack-of-all-trades, he was a painter, engraver and illustrator, oscillating between serious and light subjects.
With nearly 250 works, the exhibition takes visitors on a journey through the artist's florid imagination, demonstrating both a taste for modernity and vibrant creativity.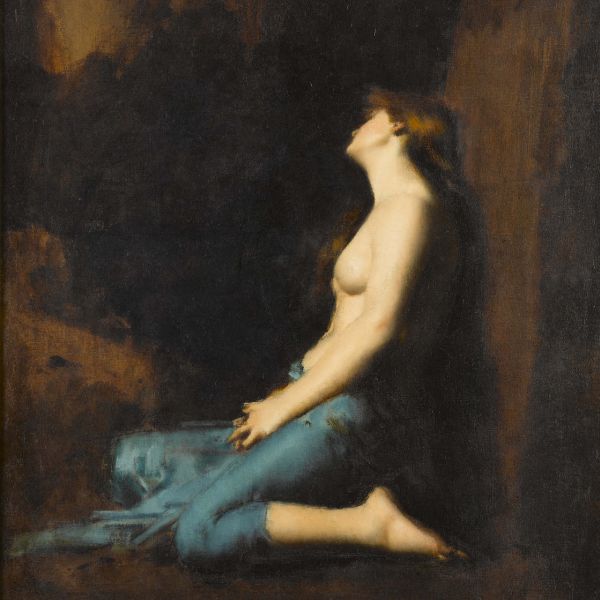 MUSÉE JEAN-JACQUES HENNER
In honor of the new deposit granted by the Petit Palais-Musée des Beaux-arts de la Ville de Paris to the Henner Museum in 2022, this exhibition is devoted to the figure of Mary Magdalene, a favorite subject for Henner, which he explored for nearly thirty years.
The exhibition presents preparatory drawings and painted sketches related to the work in the Petit Palais, but also to other versions, earlier and later, that Henner produced.
Jean-Jacques Henner, "Madeleine", entre 1878 et 1880 (c) Petit Palais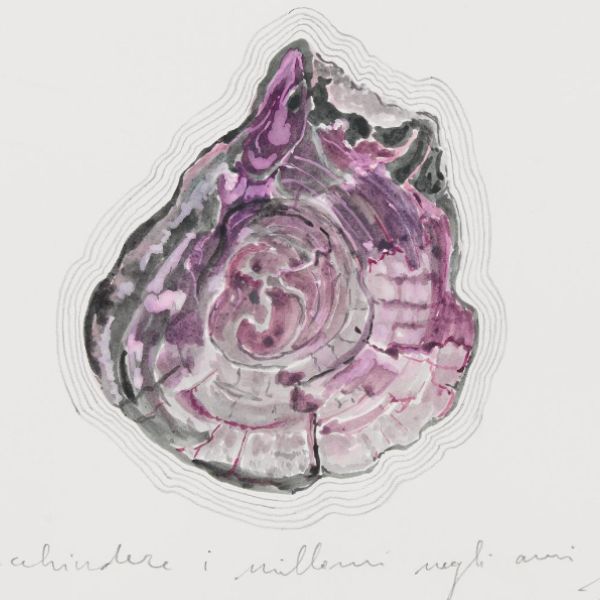 In 2020, Giuseppe Penone, a major contemporary artist and member of the Arte Povera movement, made a substantial donation to the Musée National d'Art Moderne: 328 drawings covering fifty years of creation, from 1967 to 2019.
The exhibition presents 241 drawings from this donation, some of which have never before been shown. They illustrates the different stages in the artist's thinking, from preliminary diagrams to drawings of the completed sculpture in some cases.
Giuseppe Penone, « Racchiudere i millenni negli anni », 2010
© Adagp, Paris  © Cecilia Laulanne - Centre Pompidou, MNAM-CCI /Dist. RMN-GP