ITALY
Director: Enzo Savoia
Bottegantica was born in 1986 from the passion of the Savoia family for the Italian art of the XIX century. In recent years, the gallery, managed by Enzo Savoia, has expanded its field of interest and study to the Italian art of the XX century.
The commercial activity is supported by a rich program of exhibitions, organised in collaboration with experts of the field, and by the publication of catalogues.
The gallery participates in the most important international art fairs, such as TEFAF Maastricht, TEFAF New York, BIAF Florence, Masterpiece London, and MIART Milan.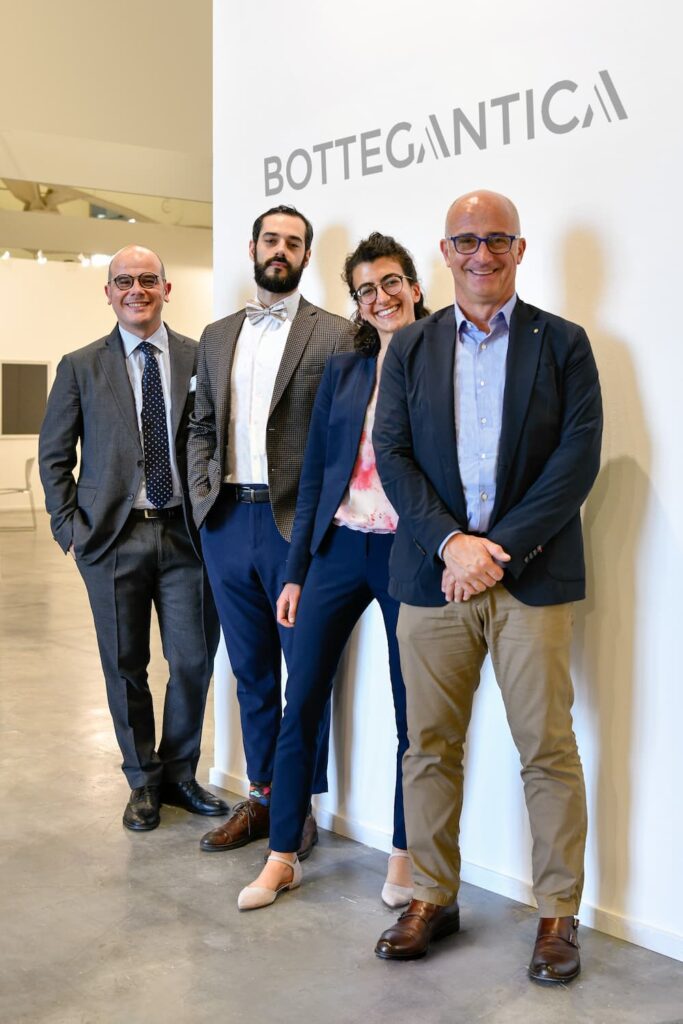 Giacomo BALLA
(Turin, 1871 - Rome, 1958)
Sunday Gun Shot - Study, 1918 ca.
Pencil on paper, 310 x 435 mm
Signed lower right: FUTUR BALLA
On verso, 3 stamps with "Boccioni's fist" and the etiquette of Casa Balla (Balla's House).
Provenance
Casa Balla (Balla's House), Rome
Private collection, Pescara
Private collection.
Certificate of authenticity on photo issued by the Archivio Gigli per l'opera di Giacomo Balla, dated Rome, April 14th, 2016.