ITALY
Director: Enrico Frascione
Born in the shadow of Vesuvius, in another century, I trained and perfected my path alongside my father Vittorio.
Our family, since the end of the 19th century with my grandfather Enrico, has always been interested in antique paintings.
In 1974, I founded my gallery in Florence, specialising in ancient paintings and drawings from the 14th to the 20th century.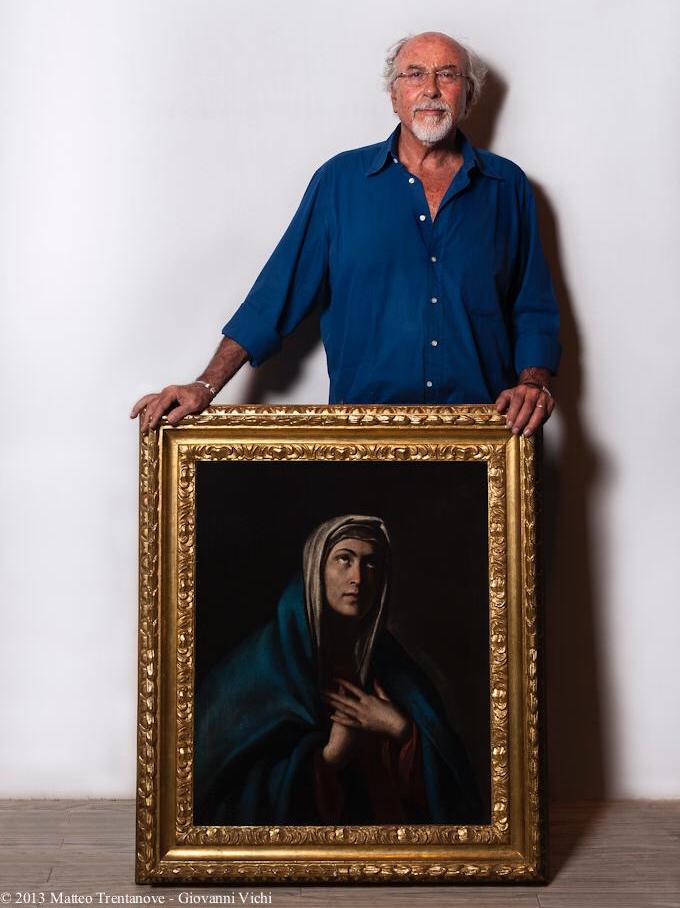 Emilio VEDOVA
(1919-2006)
Seated woman
1943
Black stone on paper
34,5 x 25 cm.
Signed and dated lower right
Registered in the archives of the Vedova Foundation with the code FV300.