FRANCE
Director : Chantal Kiener
Chantal Kiener has always enjoyed discovering previously lesser-known artists. She has devoted exhibitions to groups of works by the Frenchmen Henry Cros and Georges Dorignac, the Belgian Armand Paulis and the American Florence Este.
By appointment, she is pleased to show paintings and drawings from the 19th and early 20th centuries, with a predilection for preparatory studies in all disciplines. She remains particularly attached to landscape studies executed in the open air at the end of the 18th century and throughout the 19th century.
In 2017, she advanced the rediscovery of the work of the artist Henry Cros (1840-1907) by bringing together in a monographic exhibition: previously unpublished documents and more than 50 works - sculptures, drawings and paintings - several of which have been acquired by French or foreign museums.
At the 2018 Paris Fine Arts salon, she presented a group of studies, executed in oil on paper, by the Swiss landscape painter Johann Jakob Frey (1813-1865). In 2020 she acquired and curated a collection of works by Louis-Nicolas Cabat (1812-1893), drawings and oil on paper executed between 1837 and 1852, destined for a forthcoming exhibition.
Founding member of the Salon du Dessin of which she is a regular exhibitor, Chantal Kiener has been exhibiting at the Fine Arts Paris salon since its creation in 2017. She chooses works that touch her by their quality, originality, strength and poetry.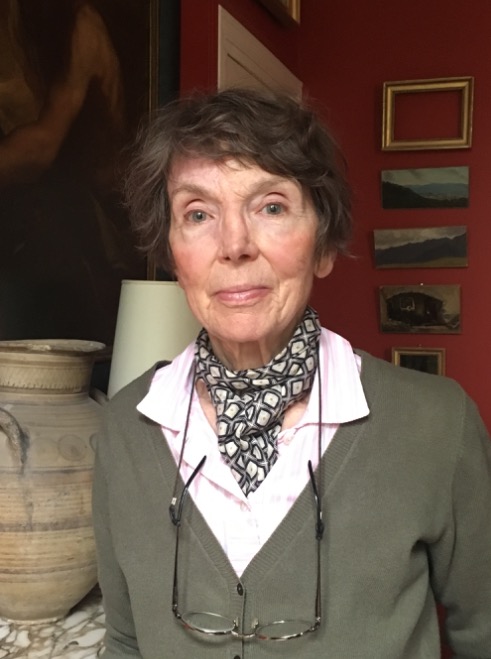 Louis-François, baron Lejeune
(1775-1848)
Vue de la baie de Cadix depuis les environs de Chiclana
Watercolor over graphite lead, pen and black ink
Sheet: 37.5 x 54.4 cm
Subject: 18.8 x 36 cm
Pen and ink inscription (Pythagoras - Zelem and ... his disciples)