FRANCE
Directors: Sylvie Tocci-Prouté, Annie Martinez Prouté
The Paul Prouté gallery was founded almost 150 years ago and has been located on rue de Seine in the heart of the Saint-Germain-des-Prés since 1920. The current owners are the fourth generation of art dealers.
Through the publication of two catalogues per year (in June and December), it offers a wide choice of drawings and prints from the 16th century to the present day, original works by artists such as Dürer, Rembrandt, Goya, Whistler, Vallotton, Picasso, Matisse, Debré, Delaunay, Asse, Soulages. In addition, the gallery regularly publishes thematic or monographic catalogues (Architecture et Ornement in 2014, Louis XIV in 2015, Portrait d'artiste in 2020, Jean-Baptiste Sécheret in 2021 ...).
The quality and authenticity of the works are the main criteria defended by the gallery, which counts among its many clients the greatest French and international institutions as well as enlightened and passionate amateurs and collectors.
In addition to the Fine Arts Paris & La Biennale, Galerie Prouté is a founding member of the prestigious Salon du Dessin held each year at the Palais Brongniart (Paris).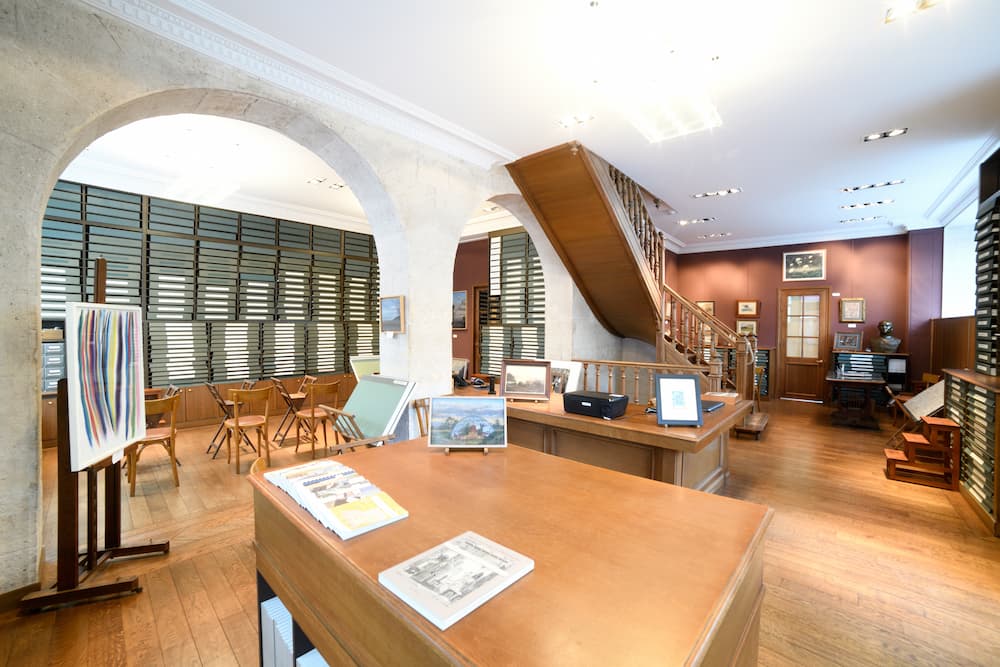 Paul-Elie RANSON
(Limoges 1861 – Paris 1909)
Nu décorant une stèle
Vers 1900
Pastel on beige laid paper
305 × 230 mm
Signed P. Ranson en bas à droite
Bibliographie
Brigitte Ranson Bitker, Gilles Genty, Paul Ranson catalogue raisonné, Somogy, Paris, 1999, N°469
Provenance
Family descent