FRANCE
Directrice : Sylvie Tocci-Prouté
The Paul Prouté gallery is one of the oldest family-owned rare art galleries in Paris, with over four generations worth of expertise in art dealing. The gallery was founded over 135 years ago by Victor Prouté, great grandfather to the present Prouté family. Paul Prouté — the son of Victor Prouté — established the gallery at its present location in Paris on the rue de Seine, situated in the heart of St Germain des Prés.
The Paul Prouté gallery prides itself on  the  works of exacting quality it offers to collectors, institutions and amateurs alike. The gallery specialises in original drawings and prints of the sixteenth to twentieth century European masters, including Dürer, Rembrandt, Delacroix, Corot, Daumier, Picasso, Matisse and Soulages.
The gallery publishes three catalogues annually of their constantly renewing acquisitions and participates in numerous art salons : le Salon du Dessin, le Salon de l'Estampe, la Biennale des Antiquaires and the Print Fair in New York.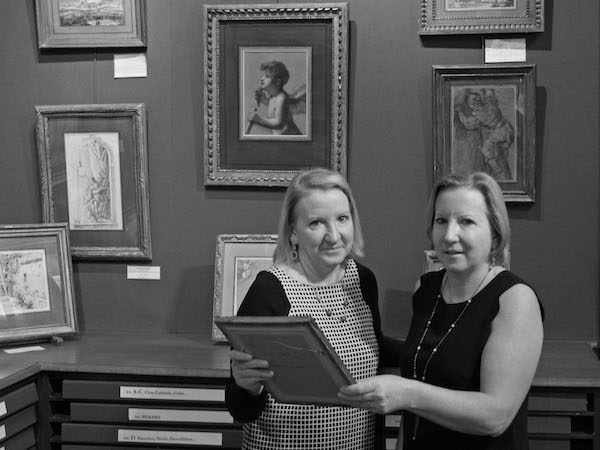 Pietro Testa
(1612-1650)
Sheet of studies with Fuh Museum
Pen and brown ink, touch of wash, traces of black chalk
Annotated in black pencil lower right "Pietro Testa"
120 x 275 mm
Provenance : Henry Hamal (Lugt 1231), sa vente Paris Regnault 21-23 Janvier 1805 ; Albert Finot, Troyes (Lugt3627)