FRANCE
JAPAN

Director: Tsugu Taménaga
18 avenue Matignon
75008 Paris
&
7-5-4 Ginza  Chuo-Ku
Tokyo
&
1-4-1 Shiromi, Chuo-Kuosaka Japanhotel New Otani
Arcade 1F - Chuo-Kuosaka
Osaka
&
265-7 Kamihoritsumechō, Higashiyama Ward
Kyoto, 605-0991

Phone: +33 1 42 66 61 94
E-mail: galerie@tamenaga.fr
Founded in 1969 by Kiyoshi Taménaga in Tokyo, Galerie Taménaga opened two new spaces in Osaka and Paris in 1971 (a fourth space will open in Kyoto in 2021).
The Galerie Taménaga was one of the first galleries to introduce western art in Japan, since the gallery has specialized in Impressionist, Modern and contemporary paintings, and has a collection including masterpieces such as paintings by Cézanne, Renoir, Redon, Rouault, Van Dongen, Dufy, Picasso, Klee, Chagall, etc.
The history of this gallery reflects the transmission of a passion within the Taménaga family. Indeed, Thus, Kiyotsugu and then Kiyomaru Taménaga continue Kiyoshi's work. Respectively son and grandson of the founder, they inherited his great sensitivity and curiosity, and devote themselves more widely to the discovery and support of contemporary artists, such as Chen, Sugawara, Tchïnai, Yoshikawa, but also the American Tom Christopher, and the Spanish Lorenzo Fernandez; artists who are recognized today.
With its participation in at prestigious international fairs, the Galerie Taménaga regularly exhibits the great Impressionist and Modern Masters, while actively participating in the discovery of new talents. Celebrating its fiftieth anniversary in 2021, the Galerie Taménaga has established itself today as one of the major defenders of today's art scene.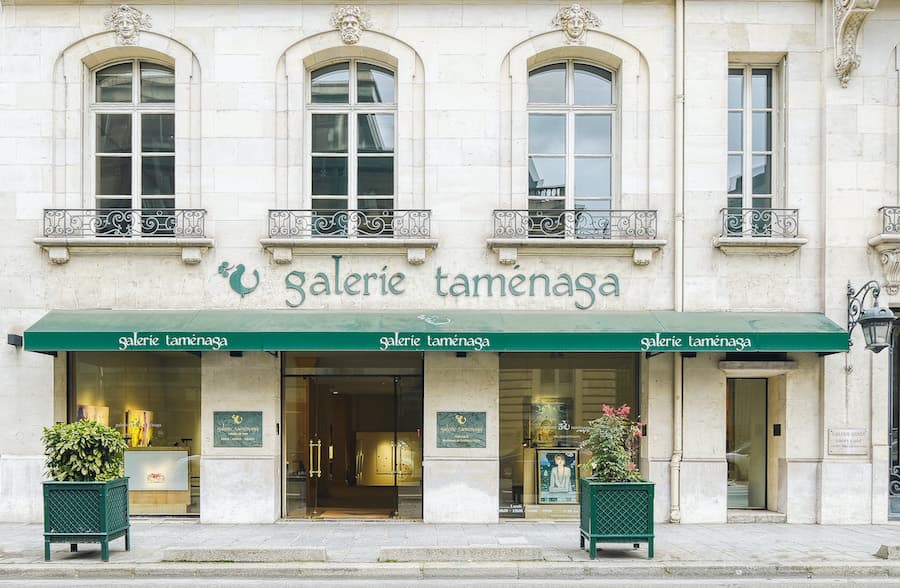 Georges Rouault
"Filles" dit aussi "Deux prostituées"
1906
Watercolor on paper
66 x 55 cm – double sided artwork