ITALY
Directors: Maria Novella Romano, Mattia Romano
We are siblings grown up in a family of art dealers, today in its fourth generation. We have been collaborating with our father Simone since 1999 at the Galleria Ottaviani in Florence, which was founded in 1969 and located in the elegant and prestigious Piazza Ognissanti.
We deal with collectors, connoisseurs, art enthusiasts and experts selling paintings, sculpture and works of art.
We started specialising in Master Drawings in 2005 and since 2011 we have participated in the most important International art fairs such as the Biennale Internazionale dell'Antiquariato (BIAF) in Florence, Modenantiquaria; Master Drawings in New York and in the Parisian Cercle des Beaux-Arts Rive Gauche, exhibiting annually since 2012 at the Alexandre Piatti Antiquités gallery in rue de Lille.
We curate the publication of detailed drawings catalogues with the collaboration of the most respected scholars and art critics.
Grateful to our great grandfather Salvatore whom in 1946 donated a Museum to the city of Florence, and to our grandfather Francesco, who was among the founders of the Associazione Antiquari d'Italia in 1959, we follow the family tradition according to its canons and spirit. Maria Novella Romano sits on the board of Directors of the same Association since November 2019.
We count among our clients Italian and International Museums, Foundations and private collectors.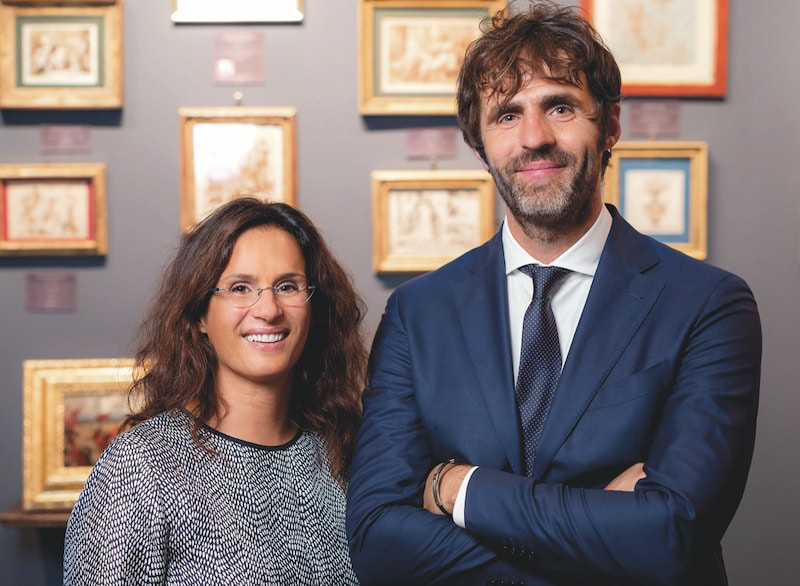 Luigi Sabatelli
(1772-1850)
Deer silhouette study
Pen and Indian ink on smooth paper
314 x 174mm
Inscriptions: on the back, in the right corner, at the bottom, in Indian ink Prof. Luigi Sabatelli.
The work is accompanied by a critical study