FRANCE

Directors: Bertrand Gautier & Bertrand Talabardon
The gallery was founded in 1992 by Bertrand Gautier and Bertrand Talabardon, renowned authorities on 19th-century painting.
However, their expertise does extend beyond this period with some significant discoveries, especially masterpieces by Caspar David Friedrich and Rembrandt, having earned them a reputation for an excellent eye.
The two partners are founder members of the Salon du dessin in Paris and of Paris tableau; they likewise exhibit at TEFAF in Maastricht and at TEFAF New York Fall.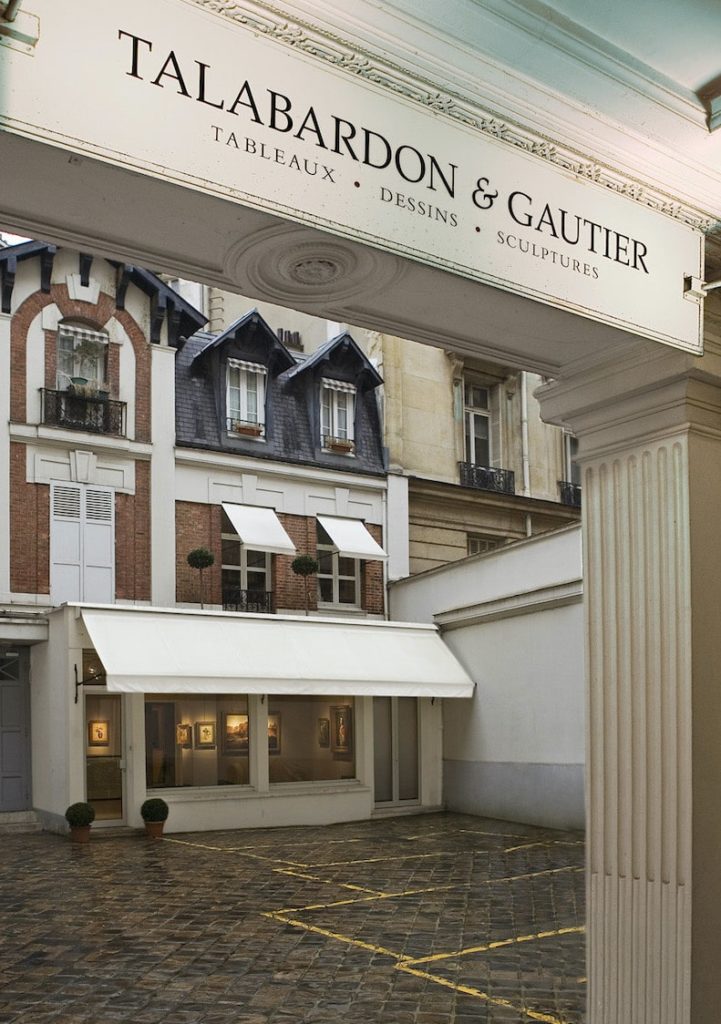 Pierre-Louis-Henri Grévedon
(1776 – 1860)
Self-Portrait, circa 1795
Black chalk, stump heightened with white gouache
34,8 x 30,7 cm
Signed lower right: henry
Signed and dedicated lower center: henry à son ami Sauvageot.
Titled on the back: HENRY-GREVEDON / Par lui-même, 1795.
Provenance:
Alexandre-Charles Sauvageot (1781-1860), collector, violinist, and honorary curator of the imperial museums.