UNITED-KINGDOM
Directors: Roxana Afshar, Jacob Twyford 
For our debut presentation with Salon du dessin, Waddington Custot proposes works by European moderns masters working across the continent.
The presentation takes in works on paper by artists who explore the line between figuration and abstraction, including Henry Moore in the UK and Jean Dubuffet, Joan Miro and Sam Szafran who had close connections to Paris.
Explorations of pure abstraction are presented in works by Bernar Venet, Hans Hartung and Manolo Millares.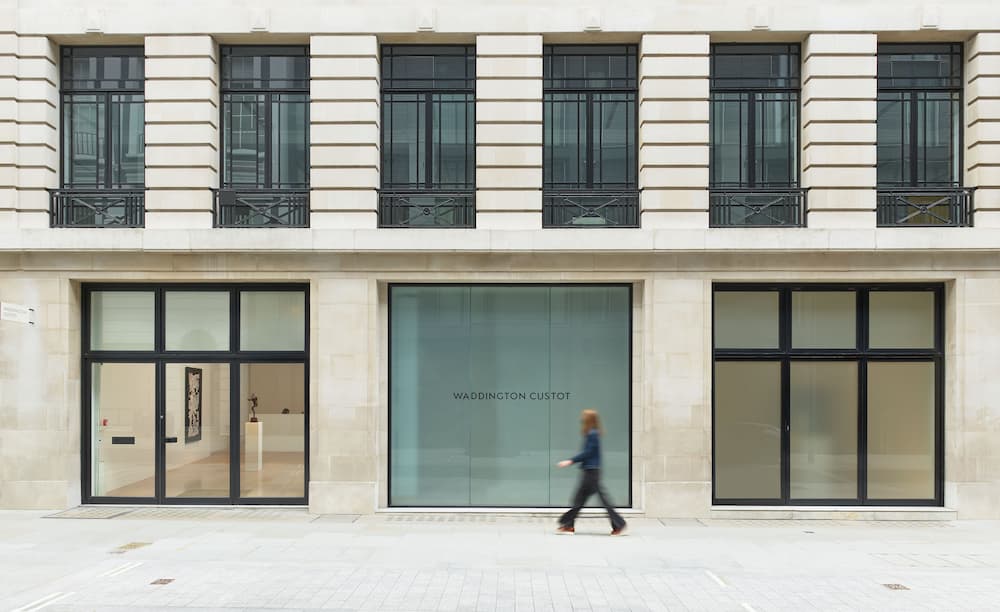 Pablo Picasso
(1881–1973)
Le Peintre
1970
Oil pastel, ink and graphite on cardboard (double-sided)
8 1/2 x 11 in / 21.6 x 27.8 cm