FRANCE
Directeur : Benjamin Peronnet
After having worked at the Louvre and at the Getty and having led the Old Master Drawings Department at Christie's, Benjamin Peronnet established his gallery in 2017 in Paris.
Located rue de Louvois since 2019, the gallery offers drawings from all european schools from the 15th to the 20th century. It also specializes in Swedish drawings around 1900.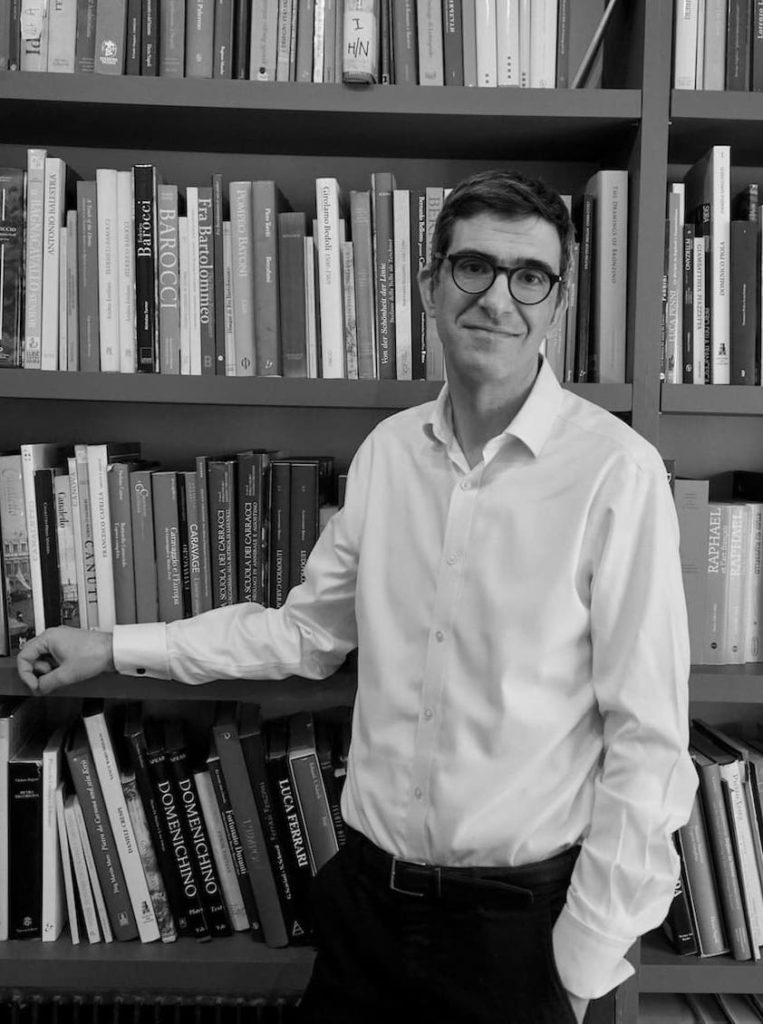 Jean Alaux
(1786-1864)
Un fantassin s'accrochant à une poutre
1839
Black chalk, white chalk, on blue paper (the lower right corner completed with two two pieces of paper)
55.3 x 33 cm.