FRANCE
Director: Alexis Pentcheff
131 rue Paradis
13006 Marseille
Phone: + 33 6 82 72 95 79
E-mail: a.pentcheff@gmail.com
Young and dynamic, like its founders, the Alexis Pentcheff gallery is located in Marseille. Its choices are mostly guided by southern light, among the works of talented artists who have approached the Mediterranean shores.
Since its creation, the gallery has been working closely with the families or rights holders of most of the artists it presents. Specialized in painting and works on paper of the second half of the 19th and the first half of the 20th century, temporary exhibitions, thematic or retrospective, are very regularly organized in its Marseille space. The gallery also participates in several major events such as the BRAFA and Fine Arts & La Biennale.
In the summer of 2023, it will settle in new premises, on the seafront, in an emblematic house of the Marseille of the Belle Epoque.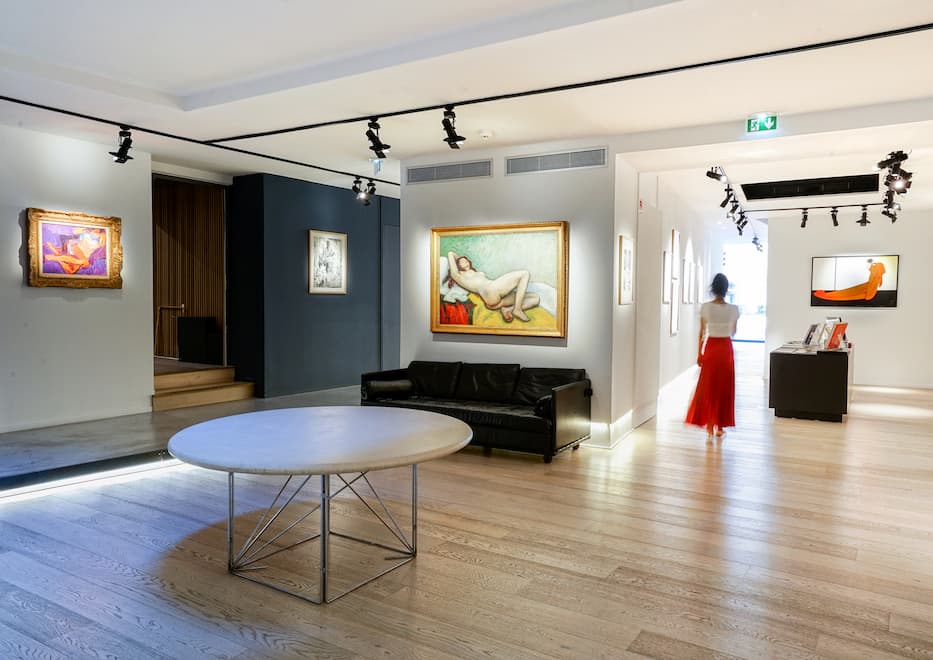 Edouard VUILLARD
(1865-1940)
La couturière à l'étoffe mauve, effet de nuit, 1890
Pastel and charcoal on paper
Studio stamp lower left
265 x 90 mm
Provenance
Artist's studio
Thadée Natanson collection, Paris
Purchased by Vuillard in 1908
Misia Sert, 1910
Estate of Misia Sert