GERMANY

Director: Dr. Martin Moeller-Pisani
Kunsthandel Dr. Moeller began operations in 1991 with an initial exhibition in Hamburg and the publication of a first catalogue of master drawings, extending from the sixteenth century in Italy up to Max Beckmann. In the following years, regular shows in Hamburg and guest exhibitions with C.G. Boerner in Düsseldorf and Wolfgang Werner in Berlin secured ties to a growing circle of drawing lovers throughout Germany. Art fairs in Hannover-Herrenhausen, Düsseldorf and Cologne, Hamburg, Berlin and Munich expanded this clientele and an international audience was reached through our own exhibitions in Brussels as well as in New York. With the first International Fine Art Fair at the Park Avenue Armory we began our involvement in overseas fairs, which has culminated since 2005 in regular invitations to the Salon du dessin in Paris.
Important museum sales have gone among others to the Hamburger Kunsthalle, the Landesmuseum in Hannover, the Württembergisches Landesmuseum in Stuttgart, the Stiftung Klassik in Weimar and the Stiftung der Preussischen Schlösser und Gärten in Potsdam, to the Graphische in Munich as well as the prints and drawings collections of the State museums in Dresden and Berlin.
Among our museums clients in Europe are the Musée du Louvre in Paris and the Archives Municipales in Besançon, the National Gallery in Edinburgh, the Hermitage in St. Petersburg as well as the Casa di Goethe and the Vatican Museum in Rome. In the United States, we have sold drawings to the Art Institute of Chicago, the Achenbach Foundation in San Francisco and the Los Angeles County Museum, the Harvard Art Museums in Cambridge, to the Metropolitan Museum of Art and the Pierpont Morgan Library in New York, as well as to the National Gallery in Washington.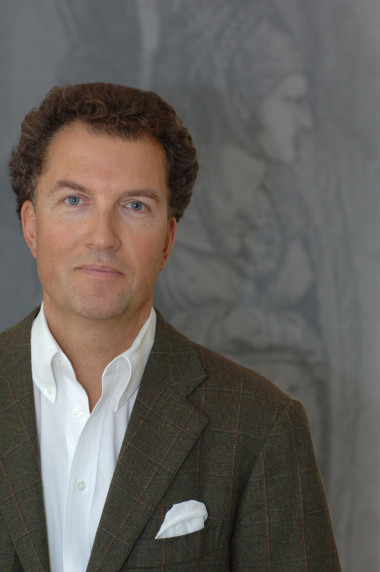 Osmar SCHINDLER
(1867-1927)
Study of a male nude
ca.1900
Black and coloured pastels, on pink paper with irregular borders
432 x 381 mm
Estate-stamp with black ink (Lugt 5829) on the back
Provenance
Estate of the artist, Dresden
Private collection, Munich