GERMANY

Director: Dr. Martin Moeller-Pisani
In 1991, the gallery Dr. Moeller & Co. began operations with the exhibition and publication of a catalogue of master drawings extending from sixteenth-century Italy to Max Beckmann. Since then, regular exhibitions have attracted a growing group of drawing lovers to our premises in Hamburg.Guest exhibitions at C.G. Boerner in Düsseldorf, Kunsthandel Wolfgang Werner in Berlin, and Charles Janoray in New York soon established our reputation beyond the local region.
At art fairs in Hannover-Herrenhausen, Düsseldorf, Cologne, Hamburg, Munich, and Berlin, we further built up our clientele in Germany.
As early as 1994, the gallery introduced itself to an international public at the first International Fine Art Fair in New York. This successful exhibition was repeated annually until 2005, when regular invitations to the Salon du Dessin relocated our international activities to Paris.
The gallery's offerings encompass the spectrum of Italian old master drawings and the Dutch, Flemish, and French schools of the seventeenth through the nineteenth centuries, as well as German drawings from Romanticism to the middle of the twentieth century, with works by Max Liebermann and Käthe Kollwitz.
A particular speciality of the gallery is the oeuvre of Adolph von Menzel, by whom we have already sold more than 50 works. This artist received his own catalogue in 2007 and in 2013.
Important sales to museums include those to, among others, the Hamburger Kunsthalle, the Landesmuseum in Hannover, the museums of Erfurt and Kassel, the Graphische Sammlung in Munich, the Stiftung Klassik in Weimar and the Stiftung Preussische Schlösser und Gärten Berlin-Brandenburg, the Württembergische Landesmuseum in Stuttgart as well as the Kupferstich-Kabinett of the Staatliche Museen in Dresden.
In Europe, our clients include the Musée du Louvre in Paris and the Archives Municipales at Besançon, the National Gallery in Edinburgh, and the Hermitage in St. Petersburg, as well as the Casa di Goethe and the Vatican Museums in Rome.
In the United States, we have sold works to the Art Institute in Chicago, the Achenbach Foundation in San Francisco and the Los Angeles County Museum, the Harvard Art Museums in Cambridge, the Metropolitan Museum of Art and the Pierpont Morgan Library in New York as well as to the National Gallery in Washington.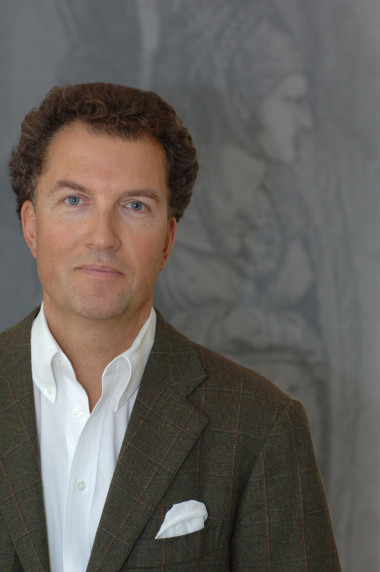 Emil Nolde
(1867-1956)
Portrait of a young woman with black hair
Watercolor on Japanese paper
448 x 343mm
Private collection, Switzerland (around 1950-2021)