UNITED-STATES
Founder & CEO: Joan Robledo-Palop
Founded in 2016 in New York City, Zeit Contemporary Art specializes in modern, post-war and contemporary art with a focus on Europe and the Americas. Our mission is deeply committed to the understanding of art as a complex cultural object that defines the time and space where it is created.
ZCA organizes four carefully curated exhibitions a year both on contemporary artists and historically focused projects. Previous exhibitions and online viewing rooms include critically acclaimed projects such as Minimal Means: Concrete Inventions in the US, Brazil and Spain (2019), Andy Warhol: The Last Decade (2020), Painting Abstraction: 197X – Today (2021), and Lilt, Joy and Clarity: The Prints of Ellsworth Kelly (2022).
ZCA also has an active participation in prominent international art fairs. Additionally, we provide a unique service of private sales of museum quality works with rigorous discretion.
ZCA was founded by Joan Robledo-Palop, a collector and art historian graduated from the universities of Valencia, Madrid, and Yale, where he wrote his master's thesis on the art of Francisco de Goya. In addition to his graduate studies, Robledo-Palop has been a Research Fellow at the Institute of History in the Spanish National Research Council - CSIC, and a Visiting Scholar at New York University.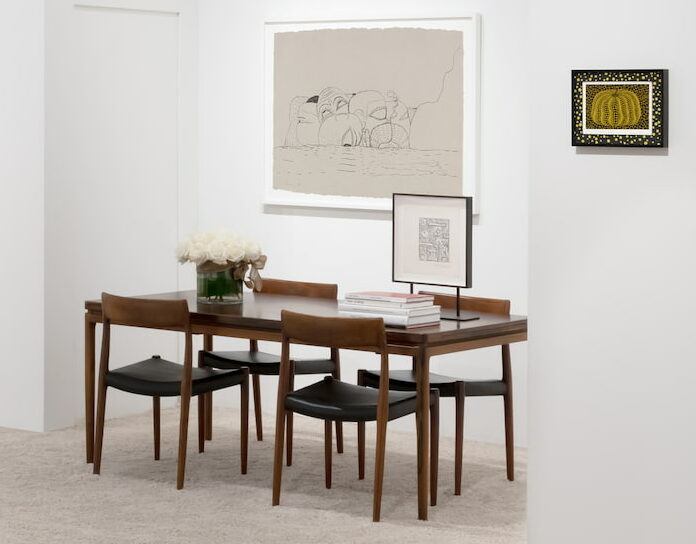 As a well-known scholar of modern and contemporary art, he has published, taught and given public lectures at Yale, The School of Visual Arts in New York, University College Cork, Ireland, The Hermitage Museum in St. Petersburg, Russia, Centre Pompidou Málaga and The Reina Sofia Museum in Madrid.
At Zeit Contemporary Art, Joan Robledo-Palop merges his experience as a scholar, curator and art market specialist to build world-class collections of modern and contemporary art inspired by innovation and connoisseurship.
Pablo Picasso
(1881-1973)
Femme au chien
Pencil on paper, executed in Fontainebleau on July 8th, 1921
49.4 x 64 cm (19 1/2 x 25 1/4 in)
Signed and dated in pencil on the lower left "Picasso / 8-­7-­21­"
Zervos, Vol. 4, no. 301