SPAIN
Director: Artur Ramon Navarro
Founded in 1911 as an antique dealer, Artur Ramon Art is one of the oldest art galleries in Barcelona. Based on an experience of more than 300 exhibitions that endorse it in the art world, we are specialised in painting and drawing, from the ancient to the contemporary.
Even though these are the main fields in which Artur Ramon works, we do not renounce the decorative arts, especially Spanish manufactures. Various disciplines define us as experts in ancient art: sculpture, furniture, ceramics and silver.
As one of the most prominent Spanish antique dealers, the gallery is habitually present at the main international art fairs dedicated to antique and modern artworks such as TEFAF Maastricht, the Salon du Dessin in Paris and Frieze Masters in London.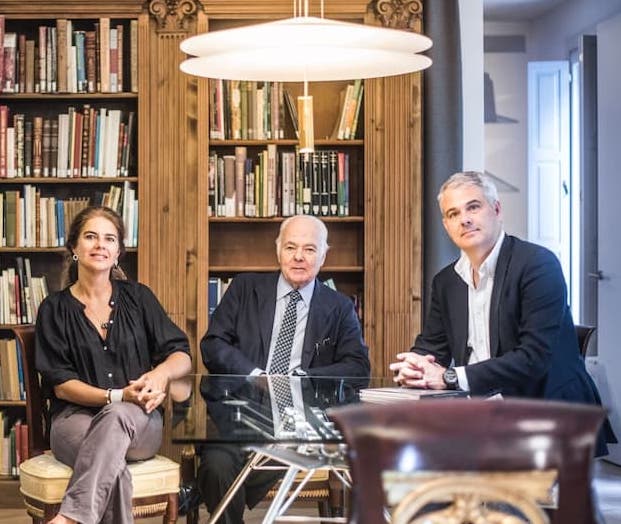 Ciro Ferri
(Rome, 1634-1689)
Gaius Fabricius Luscinus refusent les cadeaux de Pyrrhus
(Palazzo Milesi)
c. 1653-1654
Pencil, sepia ink and chalk
255 x 288 mm.
Published in :
M.C. Paoluzzi, L'antico nella pittura di Ciro Ferri in due inediti disegni : dalla Colonna Traiana al fregio di Palazzo Milesi di Polidoro da Caravaggio, in Valori tattili. N° 18. 2021. AA.VV. Bandecchi & Vivaldi, under the direction of Pierluigi Carofano, Pontedera, 2022.