THE NETHERLANDS

Director: Onno van Seggelen
Based in Rotterdam, The Netherlands, Onno van Seggelen Fine Arts specializes in Master Drawings dating from the 16th to early 20th century with a main focus on Dutch Old Masters and Symbolist Art. In continuous search for the uncommon, exceptional and quirky, our aim is to surprise our clientele with the highest quality available on the Fine Art market.
The gallery debuted in 2016 with Tefaf showcase and Pan Amsterdam. Since 2018, we exhibit at Salon du dessin Paris.
Among our clients we have welcomed major musea and institutions worldwide such as the
Rijksmuseum, Amsterdam
Dordrechts Museum, Dordrecht
Teylers Museum, Haarlem
Museum Huis Dedel, The Hague
Hamburger Kunsthalle, Hamburg
Fries Museum, Leeuwarden
British Museum, London
J. Paul Getty Museum, Los Angeles
stichting Erfgoed Landfort (sEL), Megchelen
Metropolitan Museum of Art, New York
Morgan Library & Museum, New York
Fondation Custodia (Coll. F. Lugt), Paris
Crocker Art Museum, Sacramento, California
Musée des Avelines, Saint-Cloud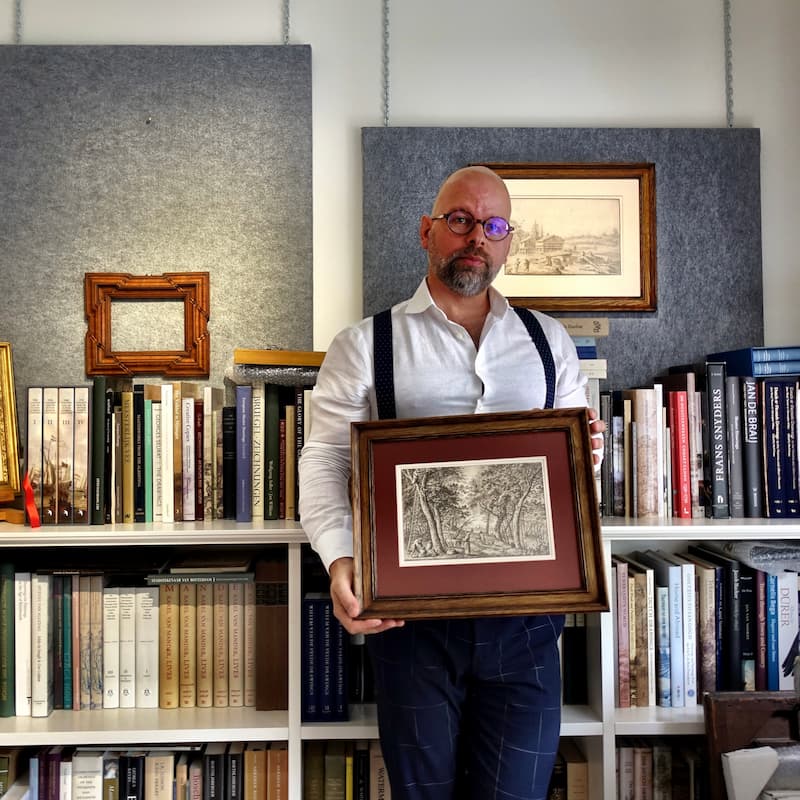 National Gallery of Art, Washington
City Archives of Amsterdam
City Archives of The Hague City
Archives of Utrecht Trust-funds
And many prominent private-collectors worldwide.
Jacob de WIT
(Amsterdam 1695-1754 Amsterdam)
Jupiter and Callisto
Black chalk, pen and brown and grey ink, brown and grey wash, watercolour and gouache, heightened with white, 445 x 308 mm.
Signed and dated JdWit./1733 on the lower left.
Provenance
Johann Edler Goll van Franckenstein (L.2987)