ITALY
Director: Federico Cortona
In the early 1970's Enrico Cortona established the Cortona Gallery in Milan. An enthusiastic collector and connoisseur of Old Master drawings and etchings, he started his business with the same verve that all true art lovers share.
His passion drove him to start producing his first catalogues for exhibitions that centred on unusual and very particular themes. Soon afterwards, Enrico expanded his interests beyond Old Master drawings and prints into the field of antique paintings and sculpture.
In 2015 Enrico's son, Federico, joined forces at the gallery. Sharing his father's passion for antique art, he started establishing the business on the international market producing noteworthy exhibitions and catalogues in Italian and English, and publishing them online.
Besides using the website to highlight the gallery's core business, its aim is also to create a useful resource for colleagues, art historians and art lovers where knowledge and ideas are freely shared between specialists; be they superintendence functionaries, experts, university professors or researchers.
This open exchange serves to feed into the production of the gallery's publications which in turn will help further establish Cortona Fine Art among the more exacting collectors and international museums abroad. Indeed, the gallery stands proud of its notable sales towards both Italian and foreign museums.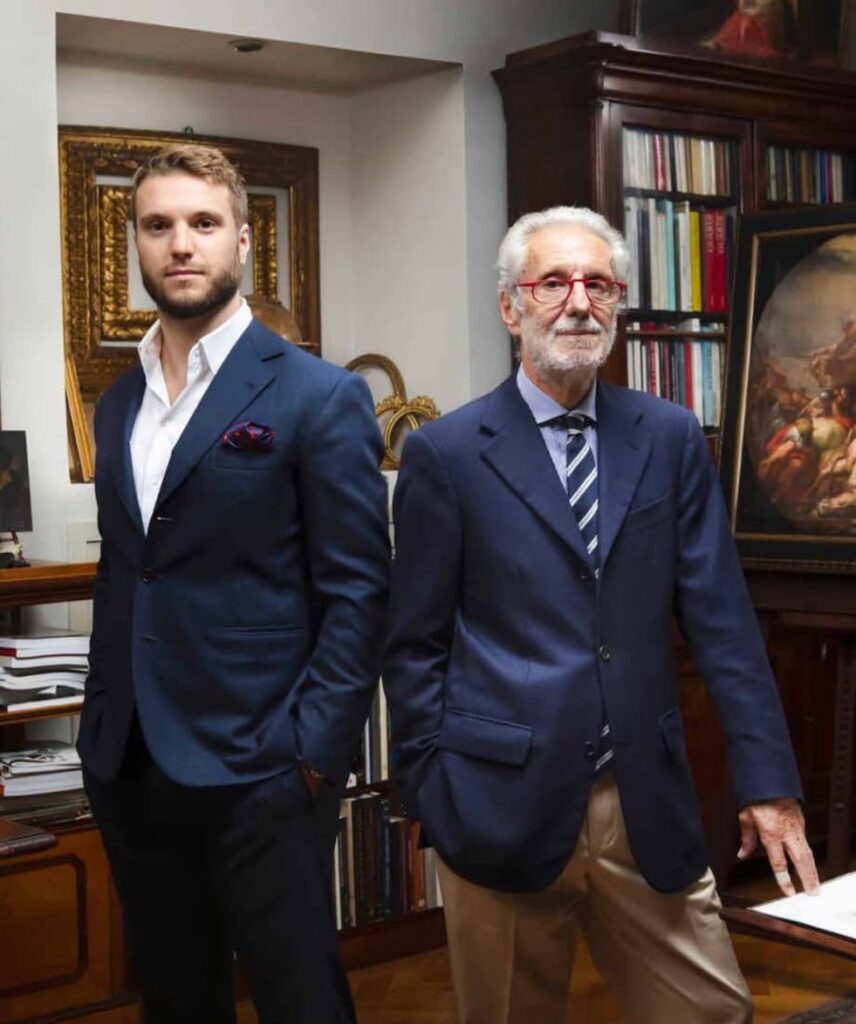 We are pleased to open our doors and share the fine intricacies of the art world. We are also proud to offer our clients maximum discretion, a profound knowledge and passion for Old Masters, the materials and techniques used, the art market's regulations as well as our tight-knit network with other experts and professionals in the art world.
Ubaldo GANDOLFI
(1728 – 1781)
Figures in a landscape
Pen and brown ink and brown wash
295 × 210 mm
(11.6 × 8.2 inches)
Cartouche with P, surmounted by a pair of crossed keys, surmounted by a canopy crowned by a cross