ITALY
FRANCE
Directors: Maurizio Nobile, Davide Trevisani
Palazzo Bovi-Tacconi
Via Santo Stefano, 19/a - 40125 - Bologne (IT)
Palazzo Bagatti-Valsecchi
Via Santo Spirito, 7 - 20121 - Milan (IT)
Hôtel Jean Bart | Claude Passart
2, rue Chapon - 75003 - Paris (FR)
Phone: +33 1 45 63 07 75
E-mail: info@maurizionobile.com
In 1987 Maurizio Nobile opened his gallery in the Bovi-Tacconi Palace in Santo Stefano square, in the center of Bologna.
In 2010, with a long experience in the field of old master paintings and drawings, and thanks to a growing reputation, Nobile inaugurated a second location in Paris.
Over the years, the gallery took part in prestigious international shows – such as the BIAF - Biennale Internazionale di Firenze - Palazzo Corsini, Paris Tableau, the London Art Week and the Biennale des Antiquaires in Paris – and hosted a rich calendar of exhibitions accompanied by catalogues edited in close collaboration with the most important art experts and scholars. During these annual events, the gallery presented the results of its researches, rediscoveries or novelties for the art market.
In 2016, Maurizio Nobile proposed two monographic exhibitions dedicated to Italian drawings of the 17th and 18th centuries. The first one, organized by the Parisian gallery in spring, included the publication of an undiscovered collection of 79 sheets belonging to the Florentine Pandolfini family - 58 of which were executed by the sculptor and architect Giovanni Battista Foggini (1652-1725) - with a research by Dr. Kira d'Alburquerque. Last fall, the Italian gallery has celebrated the golden age of the Bolognese drawing with a selection of masterpieces published in a catalogue edited by the expert Marco Riccòmini.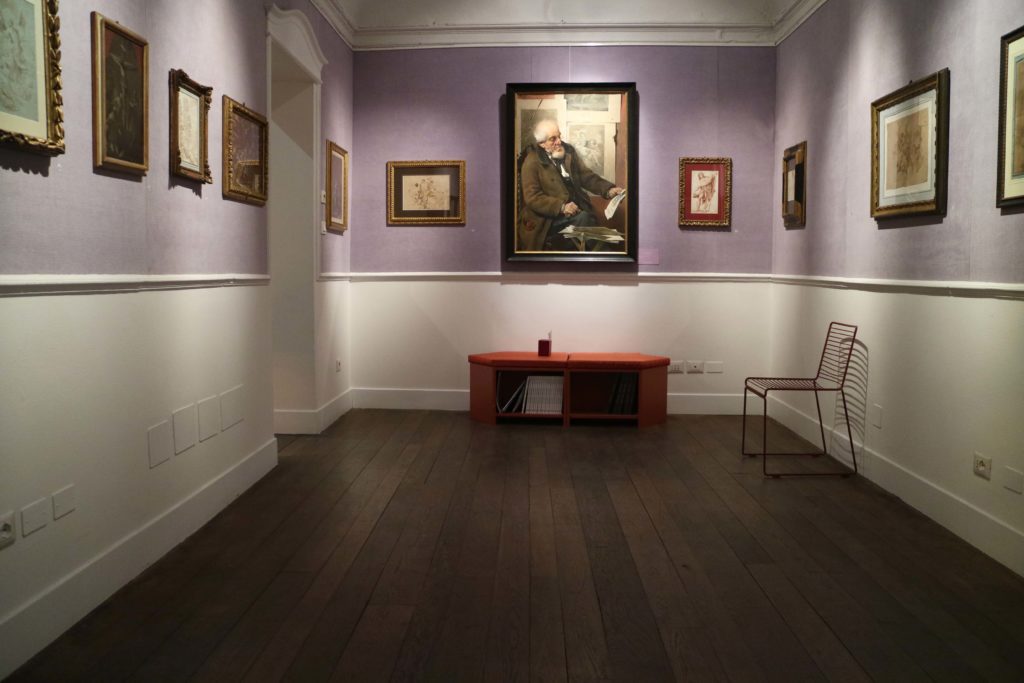 Pelagio Palagi
(1775 -1860)
Count Ugolino in the Tower of Hunger
1821-1822 approx.
Pen and brown ink, brown wash, heightened in white, mm
380 x 533
Provenance: Italy, private collection