ITALY
FRANCE
Directors: Maurizio Nobile, Davide Trevisani, Stefano Bosi
Palazzo Bovi-Tacconi
Via Santo Stefano, 19/a - 40125 - Bologne (IT)
Palazzo Bagatti-Valsecchi
Via Santo Spirito, 7 - 20121 - Milan (IT)
Hôtel Jean Bart | Claude Passart
2, rue Chapon - 75003 - Paris (FR)
Phone: +33 (0)6 22 54 51 89
E-mail: info@maurizionobile.com
Maurizio Nobile's art gallery opened its doors in 1987 in the Palazzo Bovi-Tacconi in Piazza Santo Stefano, in the very heart of Bologna. With many years of experience in the field of early Italian painting and drawing and a growing reputation, in 2010 Maurizio Nobile opened a second branch in Paris, now located in the new premises at 2 rue Chapon.
In October 2021, a third gallery opened in Milan in the prestigious setting of Palazzo Bagatti-Valsecch; in the very heart of the city's fashion and design district.
Over the years, the gallery's participation in prestigious fairs - such as BIAF - Florence International Biennale - Palazzo Corsini, London Art Week and TEFAF - The European Fine Art Fair (Maastricht) - has been accompanied by a rich calendar of exhibitions, which have been the subject of catalogues written in close collaboration with leading experts and art historians.
Long passionate about drawing, with the constant concern to satisfy an international clientele of amateurs, collectors and museums, the gallery offers a large selection of ancient and modern drawings from the Italian School from the 16th to the 20th century.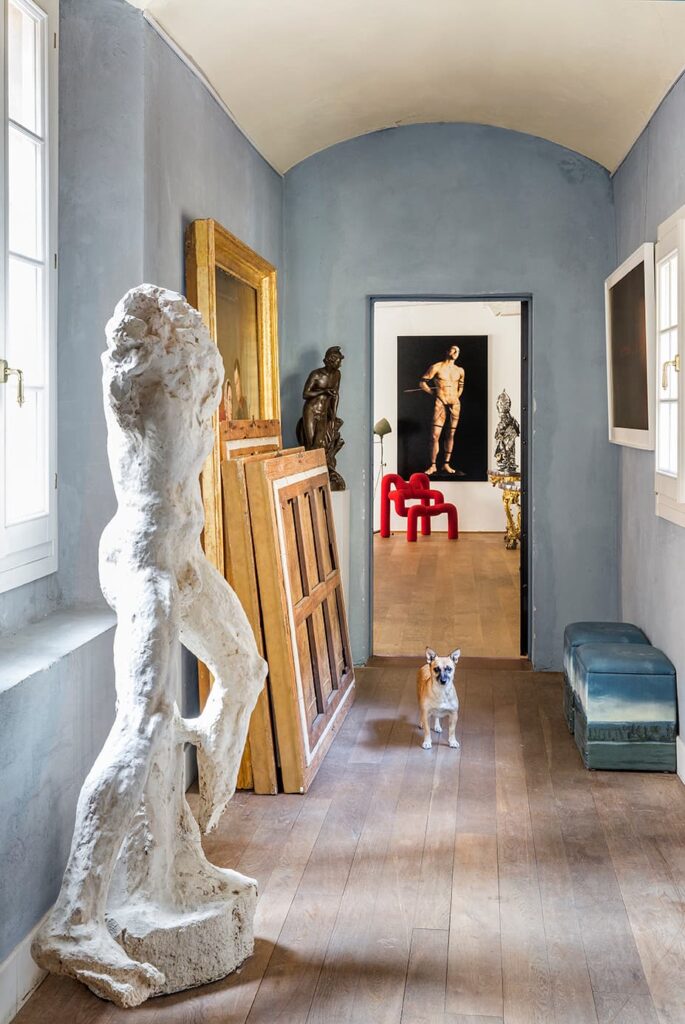 Giuseppe DIOTTI
(Casalmaggiore, 1779-1846)
Portrait of a Man Sentenced to Death before His Execution, 1809
Black stone and charcoal on paper
390 x 298 mm
Provenance
Crémone, private collection
Bibliographie
R. Mangili, dans Intento e procedura del disegno in Accademia: il caso Diotti, in Giuseppe Diotti. Un protagonista dell'Ottocento in Lombardia, exhibition catalog under the direction of Valter Rosa, Musée Diotti, Casalmaggiore, October 28 - January 28, 2018, Casalmaggiore 2017, repr. fig. 31, p. 95.
This is the preparatory drawing for the fave on the left of the Double Portrait of a Man Sentenced to Death in the Museo Civico Ala Ponzone in Cremona (inv. 341).
The painting depicts the same man before and after his beheading.
Our drawing shows the face of the model before his execution. T
he macabre exercise probably dates from the last period of the artist's sojourn in Rome.